Jalen Hurts has given the Philadelphia Eagles a lot. He's given them guts and determination. He's given them leadership qualities that are only seen in a select few individuals. He's given them awesome athleticism and flashes of dual-threat brilliance at times. He's given them patience and coachability that every NFL staff seeks out in their signal-callers.
But one thing that hasn't been there all too often from Hurts is elite or even consistently good quarterback play. In Hall of Famer Kurt Warner's mind, that settles the debate over whether or not the Eagles should seek out an elite quarterback this offseason should one become available. He joined the "Takeoff with John Clark" podcast to express his thoughts.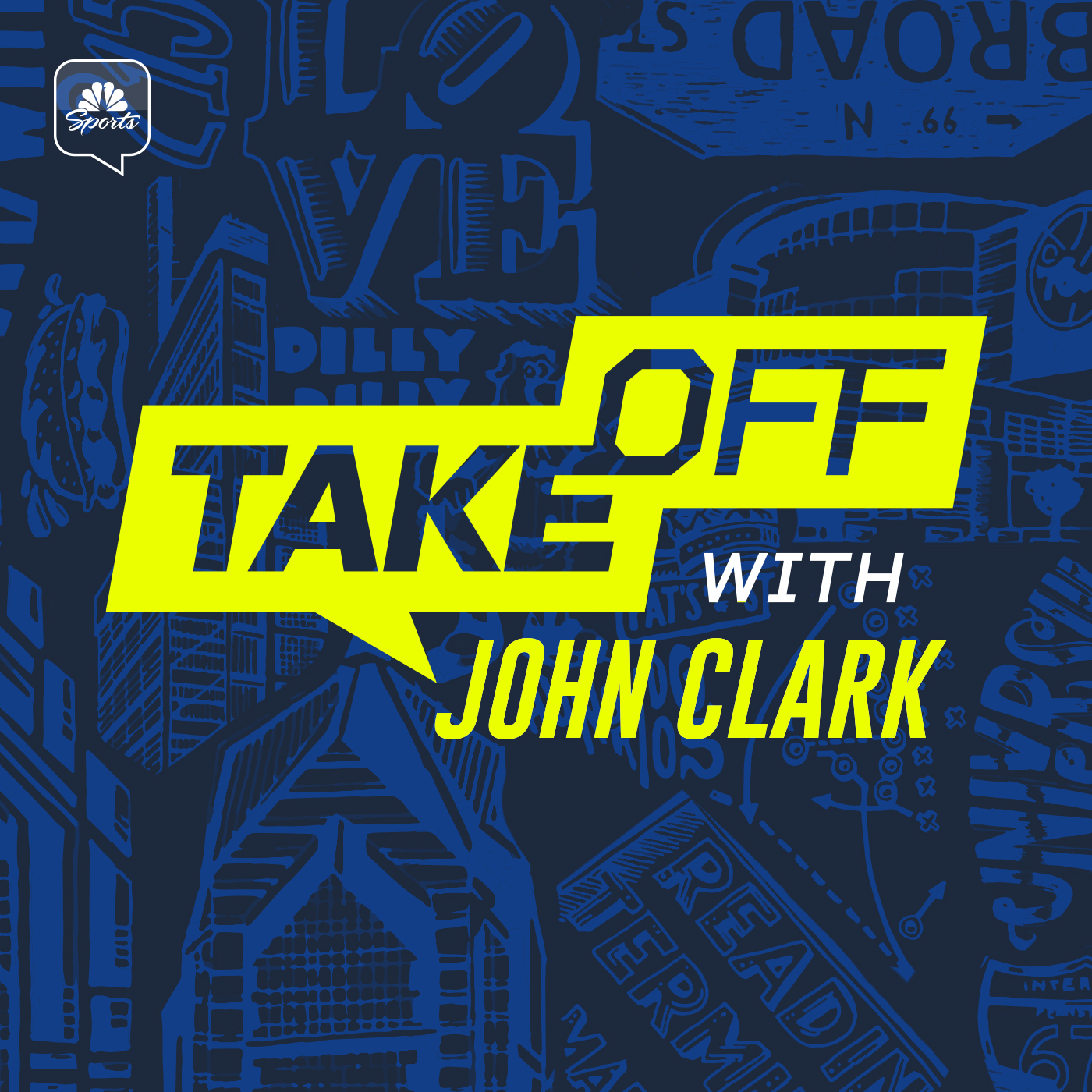 Podcast Episode
Takeoff with John Clark: Philly Sports Interviews
Kurt Warner evaluates Jalen Hurts and discusses his new movie "American Underdog"
Listen Now
Now Playing
Now Playing
Speaking on the upcoming offseason plan for the Eagles — which could look like a number of different things depending on how the rest of the year goes — Warner thinks it will be a "fascinating" time and one that could change the franchise trajectory.
"You know, if you've got an opportunity to get Russell Wilson or Deshaun Watson — assuming Deshaun will be playing and everything legally plays out in his favor — if you have an opportunity to get either one of those guys and you feel like they've got six, seven, eight years left... as intriguing as Jalen Hurts is, you go out and get one of those guys," Warner said. "I mean, you go out and get the guy that's proven in this league that he is a difference maker at that position. I think you have to do that if you feel like you're in the market to do that.
Listen to Philadelphia sports talk now on Audacy and shop the latest Eagles team gear
"I would say the more intriguing thing is if you're not in the market, you don't feel like those are possibilities. The more intriguing thing is, do we give Jalen another year? Do we go draft a quarterback? Is there somebody else in the next echelon of quarterbacks that's available and do they give us a better opportunity to win than Jalen does? Because that's usually what we're talking about. We're not usually talking about, can you go get an elite guy?
"Well, if you can go get an elite guy, go get an elite guy."
Warner adds that even if the Eagles think Hurts could be that guy, there's nothing as important in today's NFL than a proven, championship-caliber quarterback. Russell Wilson has proven that he can do that — in my opinion, he hasn't done anything in recent weeks to show me that he's still an elite-tier quarterback, though injuries have to be taken into account — and Deshaun Watson, when on the field, is inarguably one of the better players that the league has to offer.
The Eagles aren't alone in this predicament, says Warner, using the Browns and Baker Mayfield as an exemplary case. Sure, Mayfield is a solid quarterback with a lot of the intangibles you look for. But does that really matter if he's not the whole package as a football player?
"That, to me, is the dilemma that most teams face... are we gonna scrap the good quarterback that we have and go try to find an elite quarterback?" Warner proposed. "Because we know if you're not elite, it is tough to compete for championships, especially if you look around the landscape of this league and the good young quarterbacks that you believe are going to be there for the long term. Guys like Mahomes, guys like Josh Allen — you know you're going to have to compete with those guys year in and year out.
"And you have to ask yourself: will our guys give us a chance to compete with those guys?"
Do the Eagles truly think that Hurts can develop and become a perennial contender with the likes of Mahomes, Allen, Justin Herbert, Joe Burrow, Kyler Murray and the others who fit in that category of young and elite, for which Hurts (as of now) falls short? Perhaps even more difficult is whether or not they see guys like Wilson and Watson as truly elite, like Warner suggests. These are the decisions they'll likely have to make, barring an exceptional late-season run, ahead of the 2022 campaign.
LISTEN on the Audacy App
Sign Up and Follow Audacy Sports
Facebook | Twitter | Instagram
Featured Image Photo Credit: (Christian Petersen/Getty Images)