Thursday night's Warriors-Grizzlies matchup should have some extra juice to it.
The two teams have already played in some notable games the last couple years, but Draymond Green added some more fuel to the fire with his clapback at Dillon Brooks on Wednesday. In his latest episode of The Draymond Green Show podcast, the outspoken Warriors veteran responded to recent comments made by Brooks.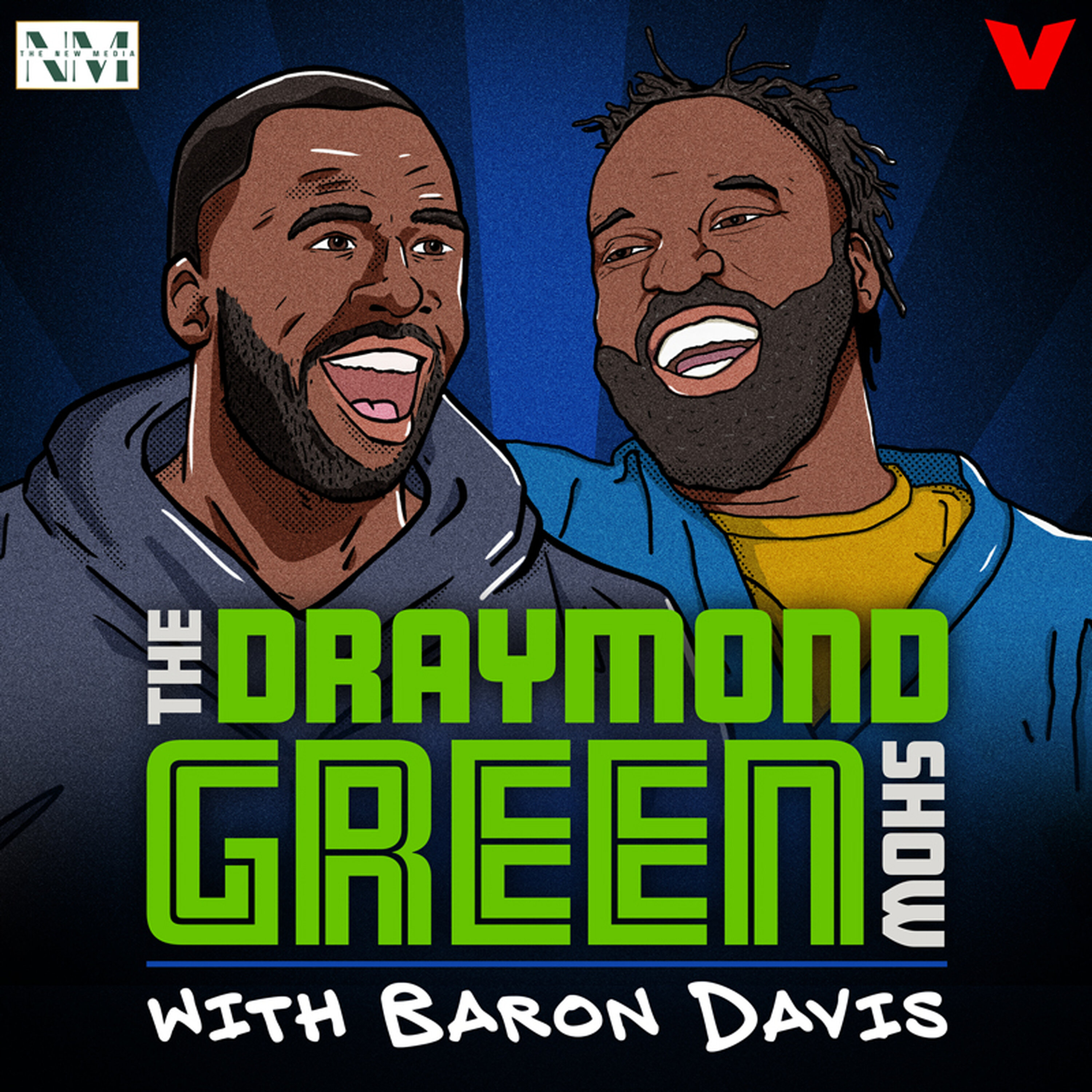 Podcast Episode
The Draymond Green Show
The Draymond Green Show - Addressing Dillon Brooks, Ja Morant, and JJ Redick vs. Kendrick Perkins
Listen Now
Now Playing
Now Playing
In a story published last week, Brooks told ESPN's Tim Keown, "I don't like Draymond at all. I don't like Golden State," before going on about his distaste for the Dubs. Well, Draymond tore Brook's argument up piece-by-piece during a rant on his podcast.
"You don't know me," Green said. "I quite frankly wouldn't like a team that beats me all the time either. … Quite frankly, you were a little kid in high school watching us win championships. You should be happy that you even witnessed that. Maybe college, but you get the point. You're a fan."
Brooks had just finished his freshman season at Oregon when Draymond, Steph Curry, Klay Thompson and the gang won their championship in 2015.
Though the Grizzlies ended the Warriors season in the play-in tournament in 2021, Golden State topped Memphis in six games during the Western Conference Semifinals last year.
Brooks became villain No. 1 for Dub Nation last season, as he flagrantly fouled Gary Payton II with a swipe to his head in Game 2, with Payton breaking his elbow on the fall. Steve Kerr said Brooks "broke the code" and Ja Morant used that phrase in a since-deleted tweet when describing a play later in the series, when Jordan Poole made contact with Morant's knee and he got injured.
The Warriors, of course, would go on to win the championship, while the Grizzlies have never made it past the second round with their current core.
"You talk now," Green said to Brooks. "If you had four rings, I'm sure you'd talk a lot more. Four All-Stars? You'd probably talk a bit more. Defensive Player of the Year? You for damn sure would talk more. Two Olympic gold medals? You definitely would be talking. Because that would mean you'd be Team USA. But we all know how that goes."
This isn't the first time Brooks has riled up the Warriors with his words, as the 27-year-old forward previously said Memphis was "building this dynasty" while throwing shade at Andre Iguodala.
Earlier this season, Klay also stuck his tongue out at Brooks after he fell to the floor during a game and Thompson drained a 3-pointer.
"If you ever wonder why the Memphis Grizzlies is not ready to compete for a championship, look no further than this idiot right here," Green said. "They're actually depending on this guy to help them win a championship. … The dynasty starts after you. Not with you."
But Draymond wasn't done trying to eviscerate Brooks, as he finished it off with some spicy closing comments.
"Next time you speak up on me, you should do some fact-checking," Green said. "Next time you speak up on me, you should do some soul-searching. Next time you speak up on me, I hope you're in a better situation than you're in now. Where the guys you play with actually enjoy playing with you because they actually think you contributed to winning. Because it ain't happening right now, champ. Ah, you not a champ, you a clown."
Even though Ja Morant will be out, as he will miss the next four games after filming himself carrying a gun in a Denver nightclub, there could be fireworks between Draymond, Brooks and the two squads who don't like each other.
Featured Image Photo Credit: Thearon W. Henderson/Getty Images