Photo credit Getty Images
Of the many online tributes to comedian Bob Saget, the latest from his daughter, Aubrey, is the most heart-wrenching yet.
Saget passed away on January 9 at the age of 65. His death was confirmed by the Orange County Sheriff's Office.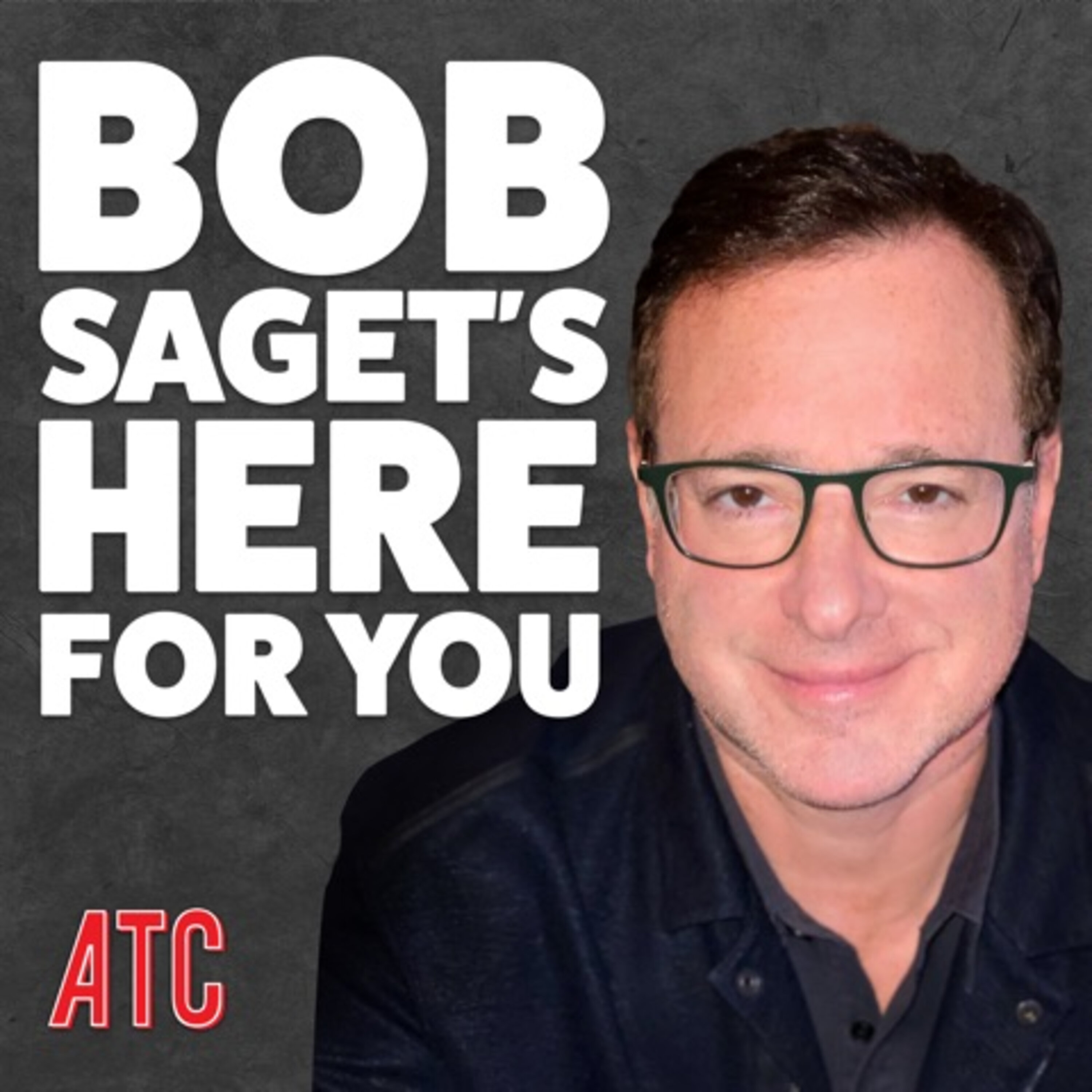 Podcast Episode
Bob Saget's Here For You
B.J. Novak | Bob Saget's Here For You
Listen Now
Now Playing
Now Playing
Shortly after his death, Aubrey shared an Instagram Story post that featured a screengrab of the final text she received from her father, who had been in Florida on his "I Don't Do Negative" stand-up tour.
According to People, the tweet simply read: "Thank u. Love u. Showtime!"
The Saget family later shared a joint statement about his passing, writing: "We are devastated to confirm that our beloved Bob passed away today. He was everything to us and we want you to know how much he loved his fans, performing live and bringing people from all walks of life together with laughter. Though we ask for privacy at this time, we invite you to join us in remembering the love and laughter that Bob brought to the world."
Tributes from his "Full House/Fuller House" family also began pouring in.
"Bob was one of the best humans beings I've ever known in my life. I loved him so much," Saget's TV daughter, Candace Cameron Bure, posted.
John Stamos, who played Uncle Jesse on the beloved family sitcom, wrote: "I am broken. I am gutted. I am in complete and utter shock. I will never ever have another friend like him. I love you so much Bobby."
Saget was found unresponsive in his hotel room by security. He was pronounced dead at the scene. Mere hours before his death, he shared an energized selfie from the Saturday show.
"Okay, I loved tonight's show @pontevedra_concerthall in Jacksonville. Really nice audience," Saget wrote in the caption. "Lots of positivity. Happened last night in Orlando last night at the Hard Rock Live too. Very appreciative and fun audiences. Thanks again to @comediantimwilkins for opening. I had no idea I did a two hour set tonight."
"I'm back in comedy like I was when I was 26," he continued. "I guess I'm finding my new voice and loving every moment of it. … A'ight, see you in two weeks Jan. 28 & 29 @pbimprov with my brother @therealmikeyoung — And check BobSaget.com for my dates in 2022 — Goin' everywhere until I get the special shot. And then probably keep going cause I'm addicted to this s---. Peace out. ✌️."
Saget shared two more daughters – Lara and Jennifer – with ex-wife Sherri Kramer. The pair were married from 1982-1997. Saget re-married in October, 2018 to Kelly Rizzo.
Speaking to People in a January 2016 interview, the comedian spoke glowingly about his three children.
"They are the light of my life," he said. "I am a fortunate man in that all three of my daughters are exceptional. [They are] high beings, very smart people, very wonderful and very brilliant, very beautiful. They're all artists."
LISTEN on the Audacy App
Sign up and follow Audacy
Facebook | Twitter | Instagram