Photo credit Getty Images
Bob Saget's TV family is mourning his death.
As the tributes began pouring in, John Stamos, who played Uncle Jesse on both "Full House" and "Fuller House," released a statement on behalf of the entire cast.
"Thirty-five years ago, we came together as a TV family, but we became a real family. And now we grieve as a family. Bob made us laugh until we cried. Now our tears flow in sadness, but also with gratitude for all the beautiful memories of our sweet, kind, hilarious, cherished Bob," the statement read.
"He was a brother to us guys, a father to us girls and a friend to all of us. Bob, we love you dearly. We ask in Bob's honor, hug the people you love. No one gave better hugs than Bob. ~ John, Dave, Candace, Jodie, Lori, Andrea, Scott, Jeff, Ashley and Mary-Kate."
Saget was found unresponsive in his Florida hotel room on Sunday afternoon. He was declared dead on the scene. His death was confirmed by the Orange County Sheriff's Office
He was 65.
Prior to the joint statement, the cast members all took to their respective social media pages to share their memories of the late actor and comedian.
On his personal Twitter page, Stamos wrote.: "I am broken. I am gutted. I am in complete and utter shock. I will never ever have another friend like him. I love you so much Bobby."
"I don't know what to say 💔"I have no words," Saget's TV daughter, Candace Cameron Bure, who played DJ Tanner, began.
She continued: "Bob was one of the best humans beings I've ever known in my life. I loved him so much."
She also posted a series of photos to Instagram, writing: "I love you sooooo much. I don't want to say goodbye 💔. 35 years wasn't long enough."
His other TV daughter, Jodie Sweetin, used her catchphrase on the beloved family sitcom to share her heartbreak.
In her lengthy statement, Sweetin, who played middle child Stephanie, wrote, in part: "I'll miss you Bob. I'll make sure and tell an inappropriate joke at your funeral. In your honor. I know you would've wanted that. But you were supposed to be here longer… How Rude. Thank you all for the love. 💔💔💔"
Mary Kate and Ashley Olsen, who shared the role of the youngest daughter, Michelle, released a statement to ET.
"Bob was the most loving, compassionate and generous man. We are deeply saddened that he is no longer with us but know that he will continue to be by our side to guide us as gracefully as he always has," the sisters said.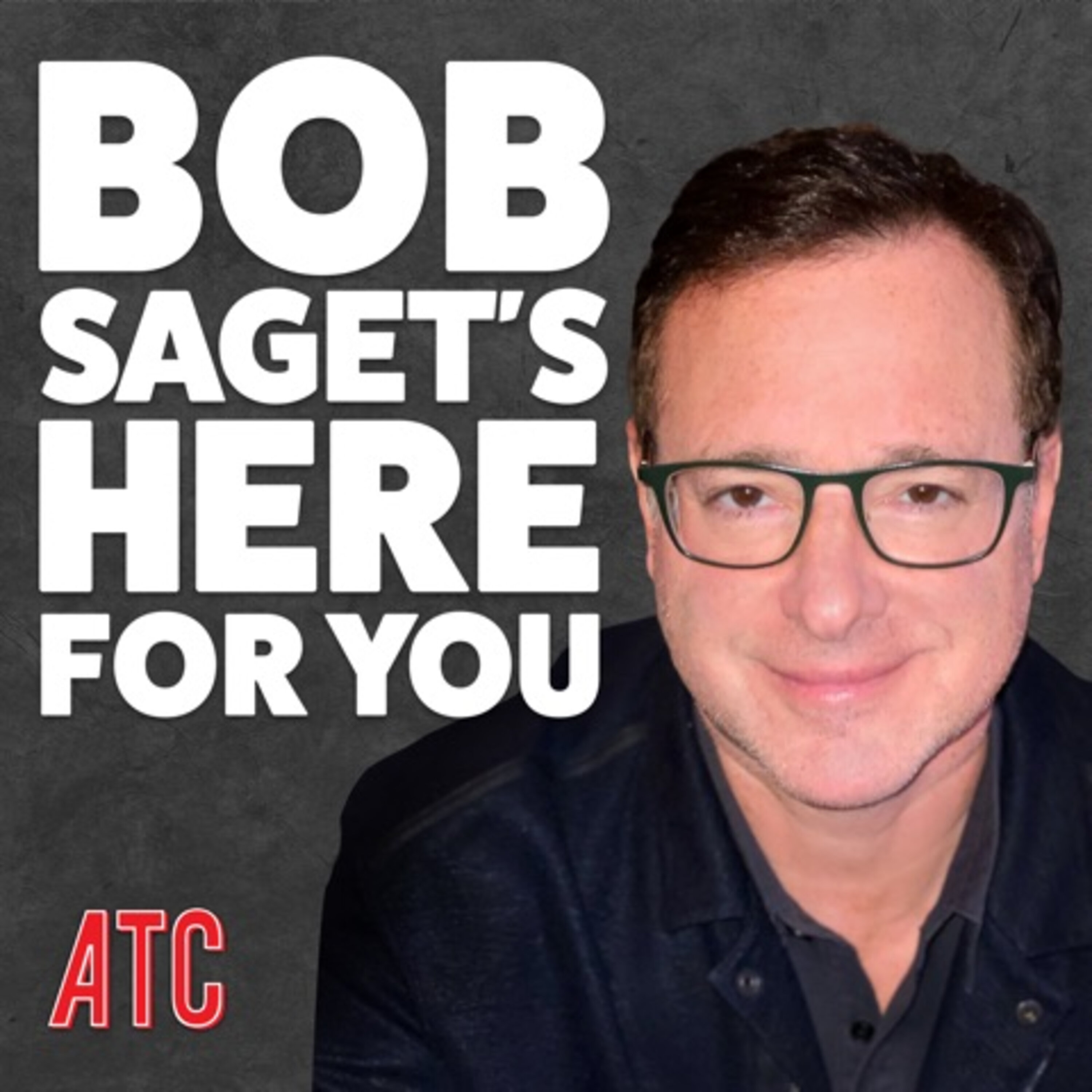 Podcast Episode
Bob Saget's Here For You
B.J. Novak | Bob Saget's Here For You
Listen Now
Now Playing
Now Playing
Dave Coulier, who starred as Uncle Joey, also took to Twitter to share his heartbreak.
"My heart is broken. I love you, Bob. Your forever brother, Dave," he wrote
He also took to Instagram to share a photo of himself and Saget walking together hand-in-hand on a red carpet at a charity gala several years ago.
"I'll never let go, brother. Love you❤️" he captioned the post.
Lori Loughlin, who played Aunt Becky, told ET that "words cannot begin to express how devastated I am."
"Bob was more than my friend; he was my family," she said, adding. "I will miss his kind heart and quick wit. Thank you for a lifetime of wonderful memories and laughter. I love you, Bobby."
Andrea Barber, who starred as DJ's best friend and the next door neighbor, shared a screenshot from an episode of the sitcom alongside the caption: "This one hurts. 💔 He had the biggest heart of anyone in Hollywood. He gave the biggest hugs. I am gutted that I will never be able to hug him again. Bob ended every text, every interaction with "Love you." Didn't matter how long or short we'd been apart. He loved so deeply and so fiercely. And he never hesitated to tell you just how much you meant to him."
She continued: "This is the greatest lesson I learned from Bob Saget - don't hesitate to tell people you love them. I feel at peace knowing that Bob knew exactly how much I adore him. Rest well, my dear friend. I have no doubt you are making everyone in Heaven laugh until their cheeks hurt, just as you did here on Earth. ❤️"
And "Full House/Fuller House" creator Jeff Franklin also shared a personal tribute on Instagram.
"I wrote the role of Danny Tanner for my friend Bob Saget. The character was kind, genuine, neurotic, a bit nerdy, a hugger with a heart of gold, and endearingly funny. That was Bob," he wrote.
"And the X-rated sense of humor that was left out of Full House. But Bob's charm and love-ability was the reason people embraced Danny Tanner. It was my joyful honor to be a brother of Bob's for 42 years. Comedy icon and exceptional human being. Your spirit and your work will live on. Love you Bob."
Saget was touring as part of his "I Don't Do Negative" stand-up comedy tour. He wrapped up a show at the Ponte Vedra Concert Hall in Jacksonville, Florida hours prior to his death.
He is survived by his wife, Kelly Rizzo, and his three daughters, Aubrey, Jennifer and Lara, who he shares with his first wife, Sherri Kramer.
People reports that autopsy was completed.
"An autopsy was performed this morning on Robert Lane Saget. Mr. Saget is a 65-year-old male, who was found unresponsive in his hotel room. At this time, there is no evidence of drug use or foul play," Joshua Stephany, the chief medical examiner of Orange and Osceola Counties, said in a press release.
It will take an additional 10-12 weeks to determine a cause of death, the examiner noted.
LISTEN on the Audacy App
Sign up and follow Audacy
Facebook | Twitter | Instagram