Photo credit Getty Images
Jennifer Aniston took the idea of "kicking off the New Year" to new heights.
In a speedy video collage posted to Instagram, the "Friends" favorite compiled a bunch of fun images and clips from her 2021 – all backed by the R.E.M. classic, "It's the End of the World as We Know It (and I Feel Fine)."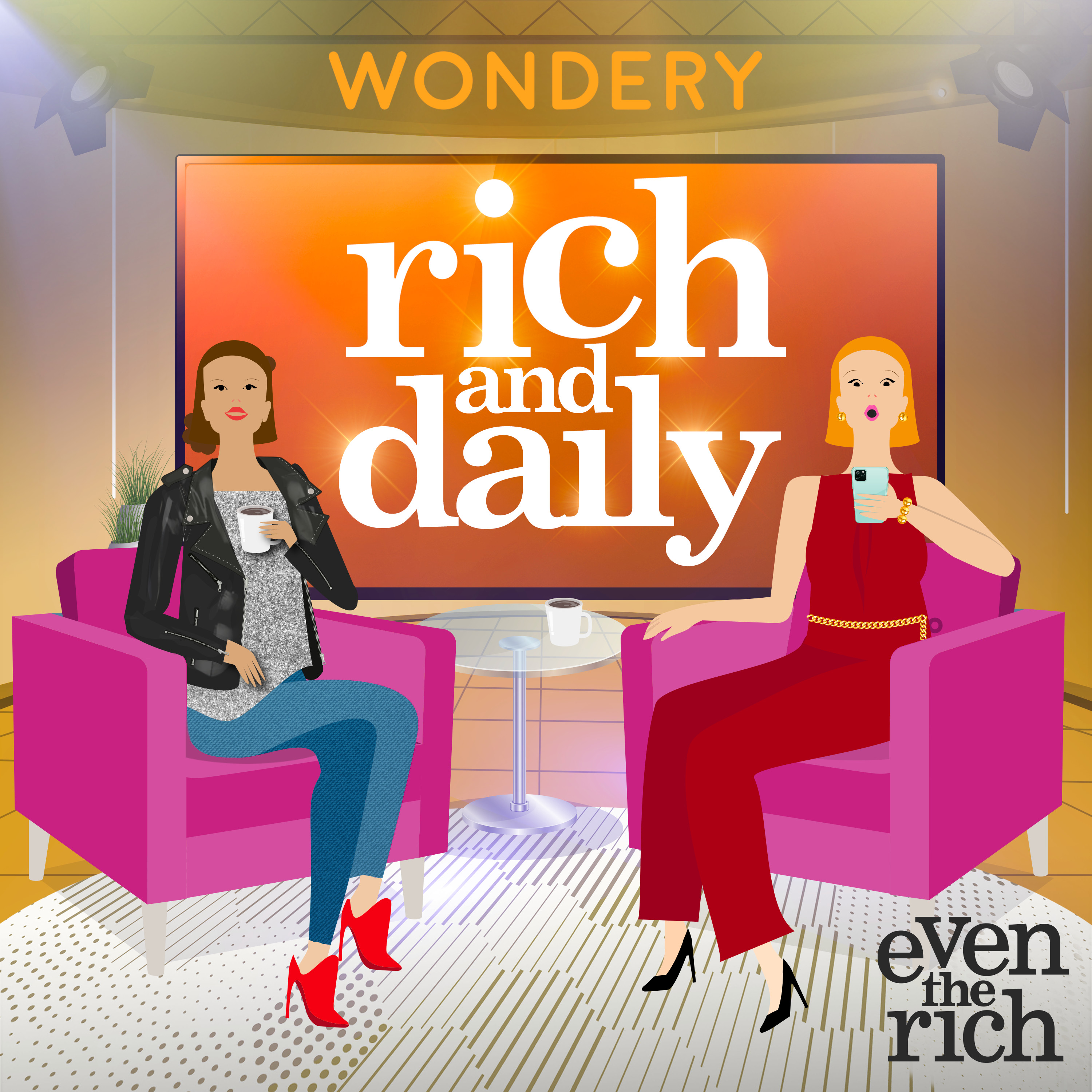 Podcast Episode
Rich and Daily
Jennifer Aniston's Life Isn't a Rom-Com
Listen Now
Now Playing
Now Playing
As Yahoo Entertainment noted, one of the most eye-popping shots is one of the 52-year old pulling off a head-high leg extension while wearing a sleek black leotard, sheer tights, and a pair of heels.
Her 39 million Instagram followers might've already been aware of her flexibility since she posted a series of them in an Instagram post last month.
See Jennifer Aniston's incredible video here!
This new reel also features some behind-the-scenes shots from the "Friends" reunion special and "The Morning Show," some backstage moments from photo shoots, lovely sunsets, and cameos from famous friends like Courteney Cox, Reese Witherspoon, Jimmy Kimmel, and Will Arnett.
And, of course, Aniston included some cute clips of her dogs, Lord Chesterfield, Clyde, and Sophie.
It's an upbeat look back and subtle reminder that, despite the pandemic pushing on, smiles can be found. And lots of her famous pals concurred with virtual thumbs-ups in the comments.
Actress Ali Wentworth wrote, "The feel good movie of the year! Happy New Year Gorgeous!"
Movie producer, Aleen Keshishian, noticed that yoga stretch too: "Jesus! Who knew u could do SPLITS!!!!"
And "Hocus Pocus" star, Kathy Najimy, wrote simply, "Indeed," plus some heart emojis for good measure.
Last month, the star told The Hollywood Reporter that the pandemic forced her to hunker down in and around her California home for the better part of two years; which has led to excitement, but also worry about the upcoming busy schedule she has planned, and getting out there again.
"I'm about to speed up and not be free for two years," she insisted. "But I'll schedule it so that I get breaks in between, and not just go back to back to back."
You might wonder, she must've had to have done some traveling to make "The Morning Show," her hit HBO Max series. It's true, filming of season two took place during the pandemic (which was slyly written into the show itself). Aniston clarified her out-of-home experiences: "It's Sony studios, Courteney's, the Batemans' — there are, like, five houses I've been to."
It seems Jason Bateman brings his family over to Aniston's most Sunday evenings for what they call "Sunday Fundays," where dinner and drinks are served as the kids run around Aniston's sprawling Bel Air home.
Like many Americans, for Aniston a silver lining of the pandemic lockdowns has been a reminder to appreciate the important things in life.
"You need that time to recharge and be with your friends and your family and your dogs," she said.
LISTEN on the Audacy App
Sign up and follow Audacy
Facebook | Twitter | Instagram