For the fourth time in eight years, Draymond Green and the Golden State Warriors are NBA champs.
There were a lot of nay-sayers in traditional media who doubted the Warriors would even make it this far. After the game, the Warriors forward went on an incredible rant on his podcast, calling out some of the most vocal media critics of the Dubs, which includes Kendrick Perkins and Nick Wright.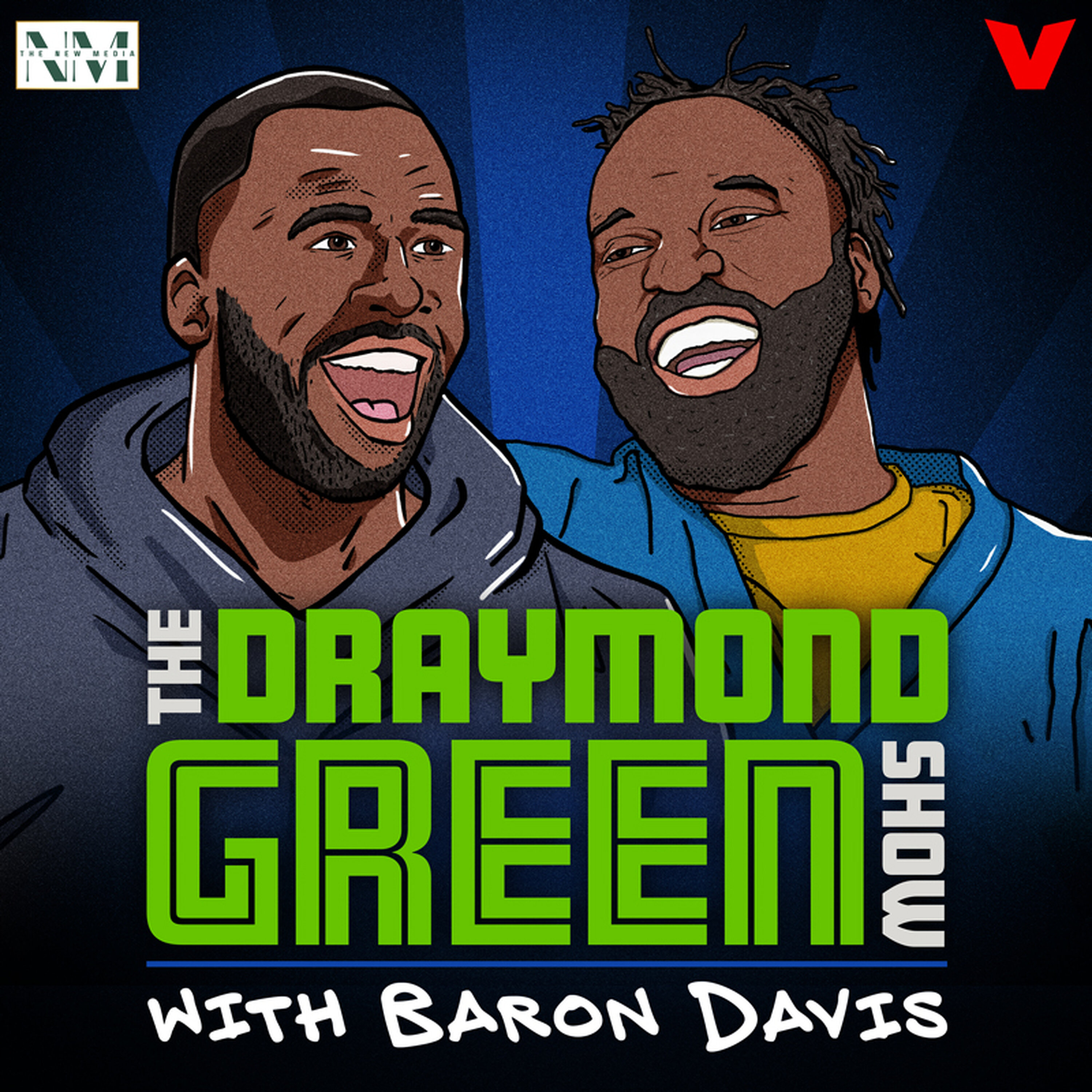 Podcast Episode
The Draymond Green Show
The Draymond Green Show - Championship Reaction From TD Garden
Listen Now
Now Playing
Now Playing
Green's rant began by chewing out ESPN for giving the Warriors only a 20% chance at winning the NBA Finals before the start of the season. His frustrations then turned to Wright, who Green questioned whether he even knows the game of basketball.
"Nick Wright comes out and says, Steph Curry, that's it, he'll never see the Finals again. Andrew Wiggins, three years $95 million left on his deal, why would they go do that, worst trade, blah blah blah blah. I hope you are willing to stand on that word brother," Green said while recording his pod in the TD Garden's media room. "Stand on that and tell us why you thought that. Tell us why this whole serious you been yapping and yapping then all of sudden you want to switch to the Dubs. Tell us why? What's in question is your basketball knowledge."
That conversation spilled over into Green's favorite topic, the "new media," built around former NBA players who the Warriors forward claims to stand on their word, for good or for bad, as well as not trying to create controversy in order because they actually know the game they're talking about.
"If you know the game of basketball, basketball will give you enough to talk about. The problem is all these people talking about basketball that doesn't know basketball. So what do you do, you chase controversy. The new media, we don't do that. That's why you see JJ Redick flourish, that's why you see CJ McCollum flourish, that's why you see me flourishing."
Green's sights then turned to Perk, who Green called a "fool" dressed like a "clown" and slammed him for saying that Steph Curry would do "absolutely nothing" in Game 6 in a mic drop moment.
"You got fools like Kendrick Perkins come dressing like a clown, come up here in a jail suit, and then you leave the game early tonight," Green said. "Stand on your word, brother. You gotta stand on that. One thing's for certain, I'm going to stand on mine. Four-time champ. I'm out."
Green wasn't the only one taking shots at the media. Without directly addressing Wright, Curry, during his post-game press conference admitted he was aware of the FS1 personalities' comments but said it didn't distract him but it actually motivated him.
"I clearly remember some experts and talking heads putting up the big zero of how many championships we would have going forward because of everything that we went through," Curry said after winning NBA Finals MVP. "When you hear all that, you carry it all, try to maintain your purpose, not let it distract you, but you carry that weight. And when you get here, it all comes out. So, it's special."
It was a long way back to the top of the mountain for Golden State, who finished the 2020 regular season with the worst record in basketball, and were bounced in the NBA's play-in tournament in 2021.
Now, they can do all the talking they want.
Follow Jasper Jones on Twitter: @jonesj2342
LISTEN on the Audacy App
Sign Up and Follow Audacy Sports
Facebook | Twitter | Instagram
Featured Image Photo Credit: Getty Images