Photo credit Michael Ochs Archives/Getty Images
Following a few childhood stints in juvenile hall and a number of jail terms later on where he eventually learned to play guitar from Depression Era leader Alvin "Creepy" Karpis, late convicted murderer and conspiracist Charles Manson somehow managed to make a few music industry connections while serving his time.
This episode contains themes that may be disturbing to some listeners and includes graphic depictions of violence.
LISTEN NOW: Disgraceland: Charles Manson the Music Man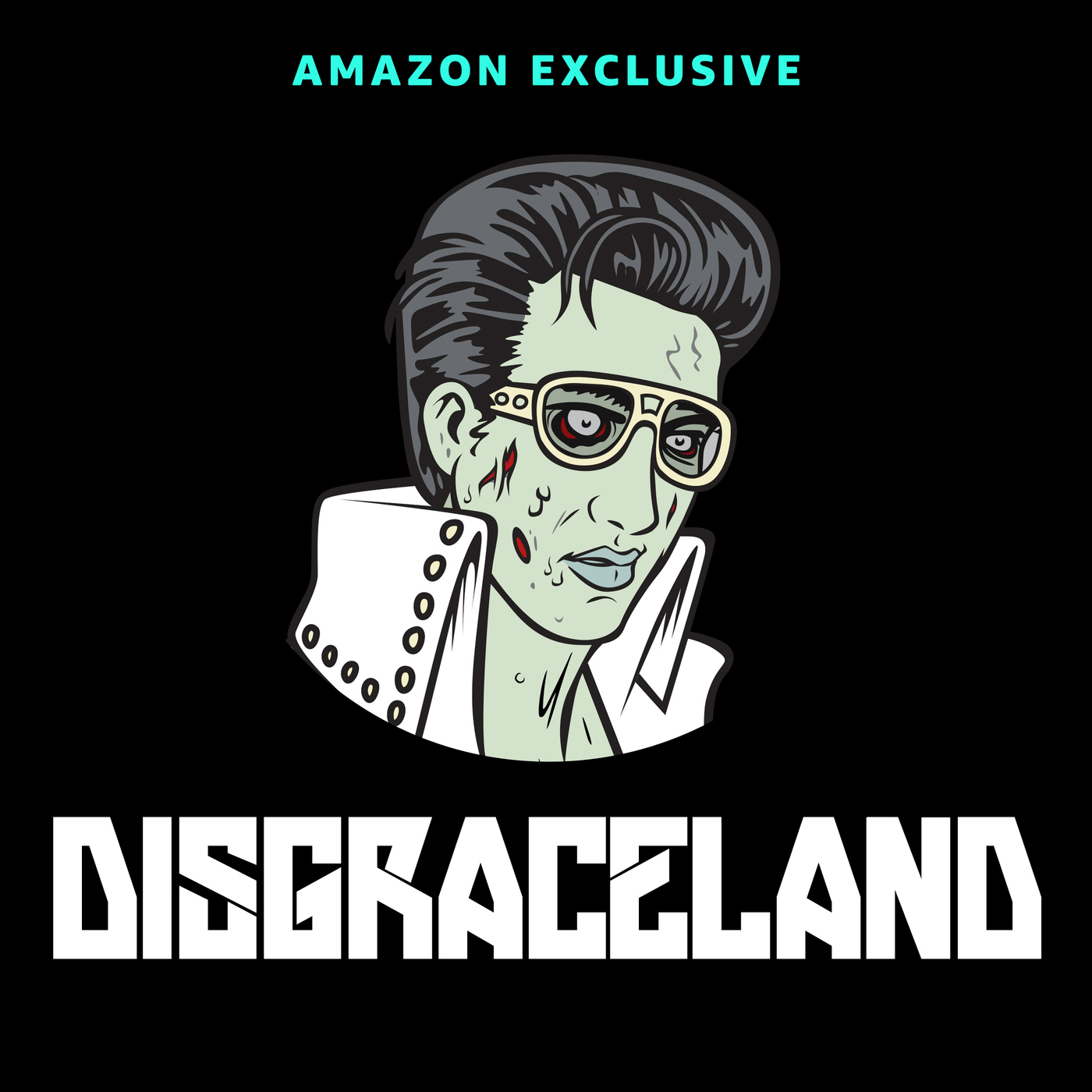 Podcast Episode
DISGRACELAND
Charles Manson the Music Man: Lost Records and a Prosecutorial Song too Crazy to Sing
Listen Now
Now Playing
Now Playing
One of those industry connections was The Rolling Stones' "road mangler" Phil Kaufman. In 1969, Manson moved from San Francisco to Los Angeles where Charlie quickly found himself in the company of such artists as Neil Young, The Mamas and the Papas, and The Beach Boys (who actually ended up covering one of his songs), and was well on his way to becoming the next breakout star before -- literally -- all hell broke loose.
Manson, at the time, was making great music -- at least in his own mind -- and had recorded an album, titled Lie: The Love and Terror Cult, which was released on vinyl in March of 1970 by Kaufman through the label Awareness Records. Over the years Manson and others would go on to put together quite a few jail recordings of songs and spoken word, many of which have been offered up in various forms by independent labels, including 1970's The Family Jams, recorded after Manson and others had been arrested for the Tate murders.
Additionally, Guns N' Roses covered Manson's "Look at Your Game, Girl" as a secret track on their 1993 album The Spaghetti Incident?; his song "My Monkey" which appears on Marilyn Manson's debut Portrait of an American Family includes Charlie's lyrics from his "Mechanical Man;" and Crispin Glover covered his "Never Say 'Never' to Always" on his 1989 album.
It's also worth noting that Manson also recorded an unreleased album of acoustic pop songs with production by Black Flag singer Henry Rollins, titled Completion, of which only five copies were made, with two apparently in Rollins' possession and the others thought to have been with Charlie.
Listen to the full episode of Disgraceland now -- a music and true crime podcast that tells the jaw-dropping stories of musicians behaving very badly... and some even getting away with murder. Disgraceland dives into the unbelievable histories of the world's most famous musical artists. Jerry Lee Lewis committing murder? Guns 'N Roses inciting a riot? JAY-Z's nightclub stabbing? Cardi B's admitted robberies? Taylor Swift's many stalkers? Host Jake Brennan gets into all of this and more. Hear new episodes every Tuesday -- now streaming on Audacy.
Browse and follow your favorite music on Audacy's all-new stations like Arena Rock, Wake Up and Rock, Masters Of Metal, IndustriALT, Don't Metal In My Affairs, Venom, and The Roots of Rock for those who crave the early days.
LISTEN on the Audacy App
Sign Up and Follow Audacy
Facebook | Twitter | Instagram
Featured Image Photo Credit: Michael Ochs Archives/Getty Images