If you're a listener here on Audacy's Philadelphia affiliate 94WIP, you may have heard Terrell Owens drop by last summer and give us some more details on his complicated relationship with the Eagles and what ultimately brought it to an end. You can read all about that here, and it's definitely worth looking into if you have not yet heard his full side of the story.
The more important point here, for the sake of this article, is that Owens has gone through a tough breakup with a team in Philly before, has been suspended for "conduct detrimental to the team," and has kinda-sorta been in Ben Simmons' shoes as the 76ers' star seemingly goes through a breakup of his own — unless it's no longer going to be a breakup? I don't know. It's confusing. It's convoluted. And it was interesting to hear Owens' perspective on the matter.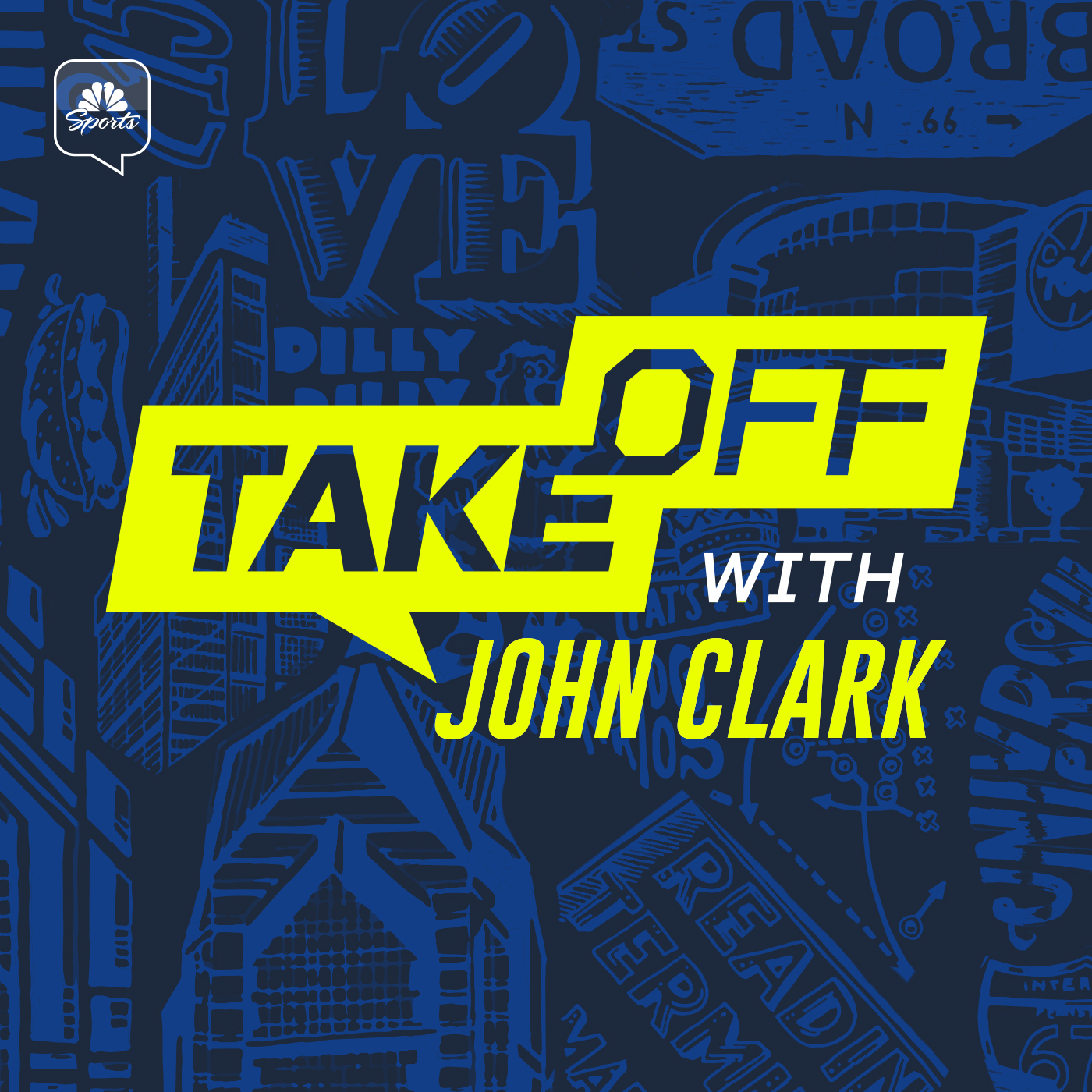 Podcast Episode
Takeoff with John Clark: Philly Sports Interviews
Terrell Owens compares his Eagles holdout to the Ben Simmons saga
Listen Now
Now Playing
Now Playing
The legendary wide receiver joined NBC Sports Philadelphia's John Clark on his "Takeoff with John Clark" podcast and shared his opinion of the whole ordeal.
"First of all, his game has to speak louder than what he's been doing as of lately," Owens began. "...Honestly, I think everybody knows that pretty much this is self-inflicted... I think he's going about it the wrong way. Again, if you want to get out, you want to go to another team, that's fine. But at the end of the day, try to be a little bit more professional about the situation. And I think for him, he just has to kind of sit back and see what's important. Is it playing basketball? Is it getting out of Philly?"
It's sounds like Clark and Owens sat down to record this podcast on Thursday, after we learned that Simmons skipped an individual workout and received treatment for back tightness, so we don't know if Owens' viewpoint would have changed upon hearing the latest news.
On Friday, we learned that Simmons reportedly told the team that he does not feel "mentally ready" to take the court right now and that he accepted some of the blame, which was a move that seemingly got the support of his teammates. So, should he be going through a rough patch mentally, seeking help and explaining his situation to the team is a professional way to deal with it. There are others who don't believe this is the real case right now, but it's not fair to make any assumptions on such a matter unless we hear it from Simmons himself.
Granted, it's not hard to see why Owens — and pretty much everyone else — saw Simmons' previous behavior as unprofessional, including when he refused to participate in practice and earned a suspension for the incident. But Owens also thinks that this whole conundrum can be traced back to how Simmons was brought up within the organization, which may have affected what's happening today.
"Not only he has to take some self accountability, but the coaching staff that drafted him, Brett Brown — part of it is their fault, too," Owens said. "Because obviously they saw the potential, whatever the scouting reports were as far as him coming into the league... I think they did him some disservice by not pushing him to shoot. Obviously we've seen the clips. It's one thing to shoot in practice or do some things for the Gram, but it's a different thing to go out there and perform in front of thousands of people, especially in the city of Philadelphia.
"That's where it really matters most — I think that coaching staff did him a disservice."
NBA Draft analyst Jonathan Givony thought similarly, explaining to 94WIP's "Angelo Cataldi and The Morning Team" that he saw the red flags with Simmons but also thought the 76ers organization compounded those issues.
LISTEN on the Audacy App
Sign Up and Follow Audacy Sports
Facebook | Twitter | Instagram