Photo credit Purple Heart Homes
When Vietnam-era and Navy veteran Bill Rocap looks around his new "tiny home" on Barrett Mountain in North Carolina, he sees a lot more than its four walls.
"America is extraordinary," Rocap said as the story of how he was recently gifted his new home by the Purple Heart Homes and The Home Depot Foundation unfolds.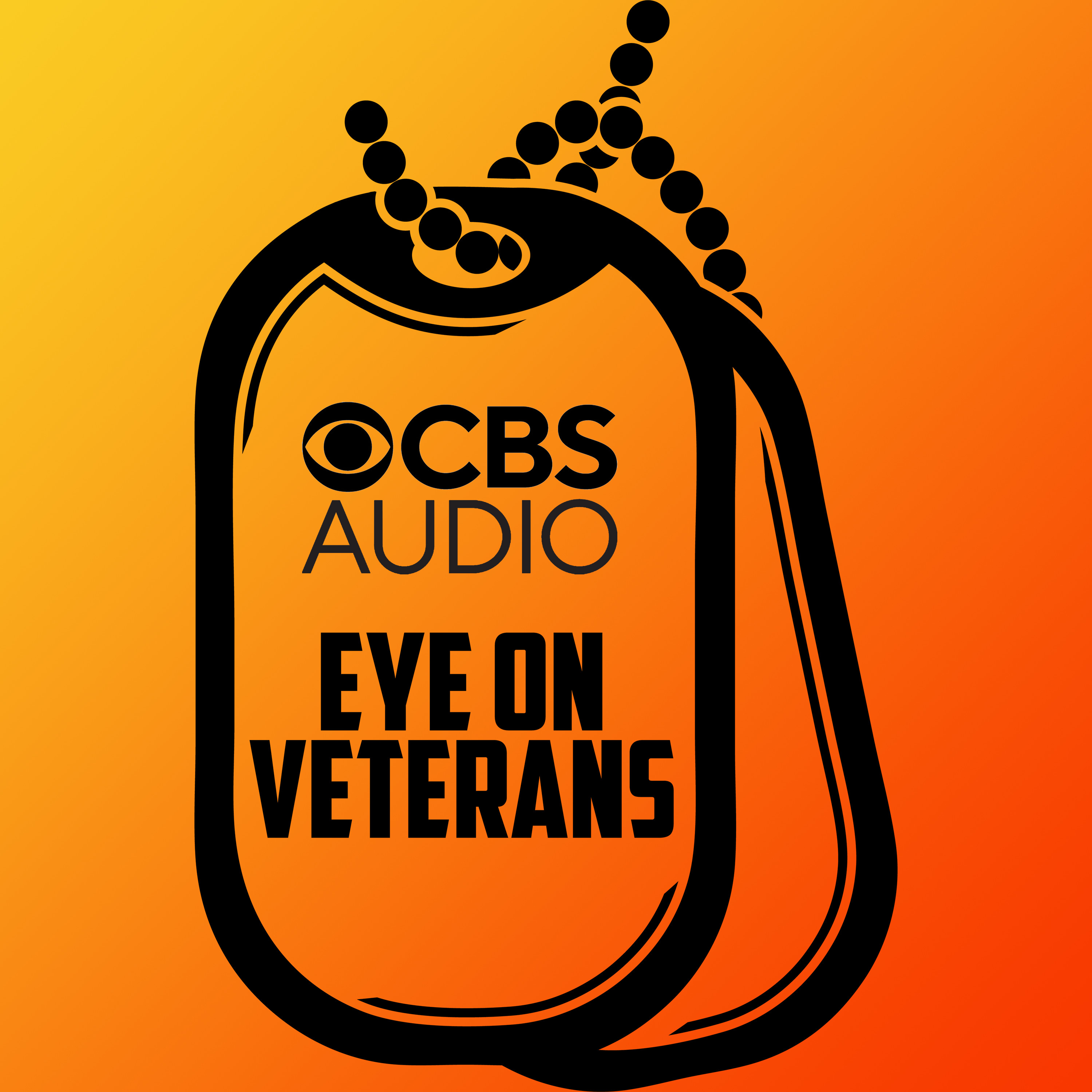 Podcast Episode
Eye on Veterans
BOOK REPORT: "Always Faithful" a Marine and his interpreter's escape from AFG
Listen Now
Now Playing
Now Playing
Purple Heart Homes Co-founder and CEO John Gallina said hundreds of people know Rocap because of his work of making wooden crosses and distributing them throughout the community.
"They know Bill, but they don't know his story," he said.
Rocap was preparing to head to college in 1969 like many other 18-year-olds, but those plans changed when he received a draft letter. Instead of waiting for his draft date, he went to Navy recruiters and asked to be sent immediately to boot camp.
Why join the military in the middle of a war? Rocap has a profound answer to that question.
"Freedom is not free. Go visit Arlington [National Cemetery]," he said. "You might leave with a small understanding of what freedom costs."
Following his three years of military service, Rocap made plans to return to his pre-military life, until he was involved in a motorcycle accident that severed his leg. Rocap set out to live his life to the fullest after he was released from the hospital, working in construction and starting his own computer business even as he struggled to find his way back into society.
Photo credit Purple Heart Homes
Rocap bought a storage shed he saw for sale on the side of the road and moved it to his property on Barrett Mountain. Intending to build a long-term house,  he temporarily moved into the storage shed. Rocap found himself living in the shed as his primary residence due to financial insecurity. For years, Rocap was content to live in a dwelling with no running water, no HVAC, and no bed. He slept on a rock and dirt floor with a Boy Scout blanket he had from his childhood.
That's where things stood until 2020 when Purple Heart Homes came upon Rocap during its Take That Hill fundraising event, which saw numerous cyclists race up and down Barrett Mountain as a fundraiser to support the nonprofit's mission to provide housing solutions to service-connected disabled or aging veterans.
During that fundraiser, Rocap walked down from his shed to see what was going on and eventually introduced himself to Brad Borders, the vice president of Community Outreach for Purple Heart Homes, who was riding in the event.
Later that day, Borders and the rest of the cyclists found themselves at Rocap's home and saw first-hand the rudimentary conditions under which he was living.
"We knew immediately we wanted to help him," said Borders.
But, at first Rocap was reluctant, telling Borders and Gallina that there were other more deserving veterans who needed the assistance.  After much prompting, Rocap agreed to let Purple Heart Homes build him an ADA-compliant veteran tiny home on his property, which he moved into in August.
"This is why we started Purple Heart Homes: to assist veterans like Bill," said Gallina.
Executive Director of The Home Depot Foundation Shannon Gerber said" it was an honor to provide Rocap with a customized home that enables him to live more comfortably and independently."
To help with the Purple Heart Homes mission, visit here.
Reach Julia LeDoux at Julia@connectingvets.com.
Featured Image Photo Credit: Purple Heart Homes