Photo credit Getty Images
*KNOCK-KNOCK-KNOCK* "Housekeeping!"
That friendly rap on the door was a daily occurrence for hotel guests before the COVID-19 pandemic came along. However, it could become a thing of the past permanently for all but the most expensive class of guests at hotels across the country as establishments mull workarounds for staffing shortages.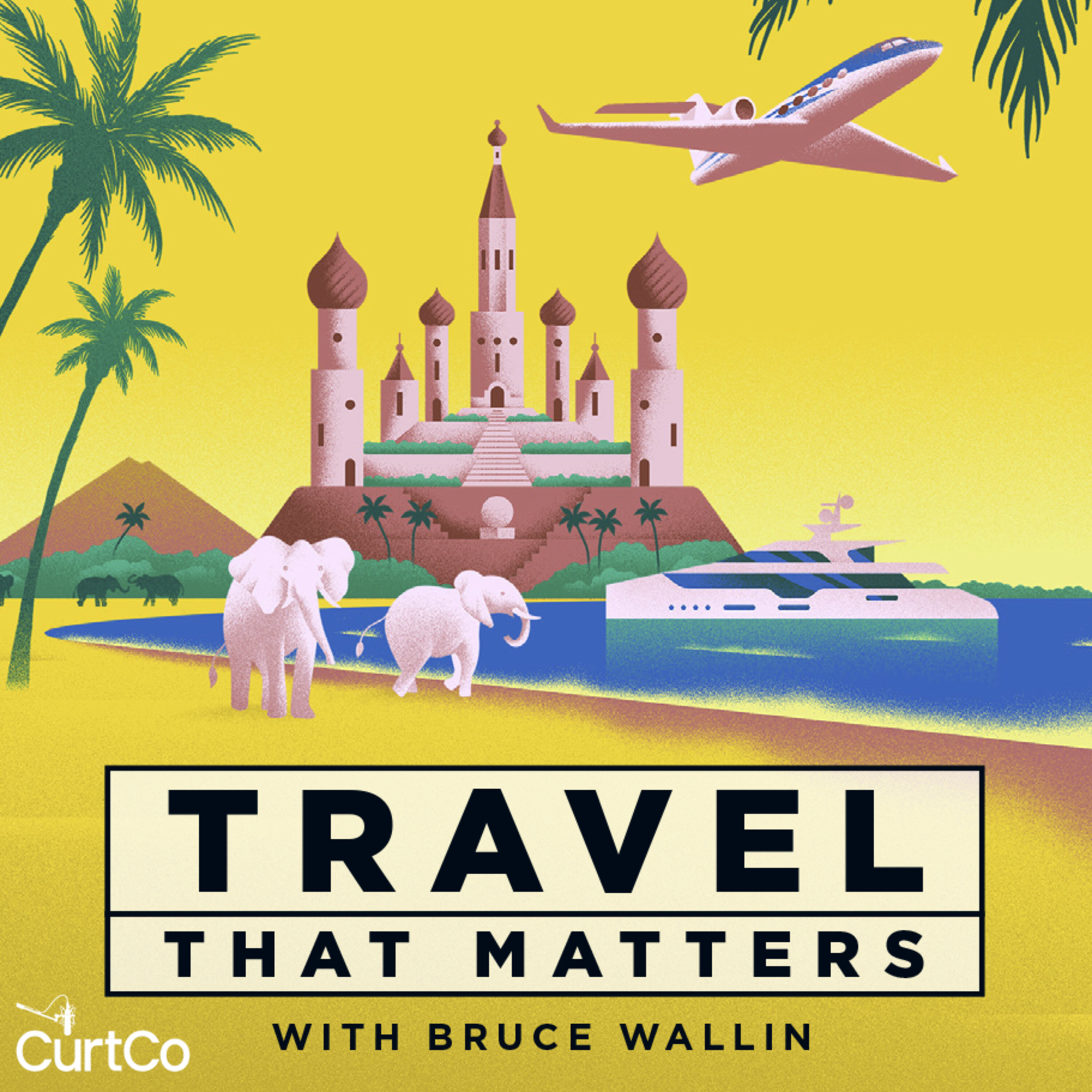 Podcast Episode
Travel That Matters
08 - The Most Exciting New Luxury Hotels, Cruises, and More with Marriott International's Chris Gabaldon
Listen Now
Now Playing
Now Playing
A visit to the Wyndham Hotels website reveals that housekeeping is "kept to a minimum unless otherwise requested." Best Western and Hilton both offer daily housekeeping by request, and Marriott offers visitors the option to choose the frequency of housekeeping that they prefer.
And it seems those changes might be here to stay, even after the pandemic subsides.
"I think hotels, at least in the near term or for as long as they can, are going to make (housekeeping available) by request because one, it saves money, and two, they're really hurting for staff," Patrick Scholes, a lodging analyst for corporate and investment banking company Truist Securities, told USA Today.
It's also a decision that conveniently lines up with guidance from the CDC, whose suggestions state, "Guestrooms occupied by the same customer over multiple days should not be cleaned daily, unless requested."
It's also a change that could very well make a lot of customers more comfortable with their stays.
In an August 2020 poll of 2,200 American adults conducted by Morning Consult on behalf of the American Hotel and Lodging Association, over 90% of the frequent travelers polled said they would prefer a limited or "request only" approach to housekeeping, rather than daily service.
One group though that is not in favor of the changes to the housekeeping model: housekeepers.
Waiting longer between cleanings means rooms get dirtier and take longer to clean after guests move on.
Lourdes Cortes, who works at Hilton's Drake Hotel in Chicago as a housekeeper, spoke with USA Today through an interpreter.
"It's like working twice or three times as hard as before the pandemic," Cortes said.
Unite Here, a union that represents over 300,000 hospitality workers in the U.S. and Canada, agrees with Cortes. In a June report, the union estimated that up to 180,917 jobs could be lost by the change – an annual revenue loss of $4.8 billion for a workforce that is dominated by people of color – 73%.
Union president D Taylor also balked at the claims that the cutbacks are for safety concerns rather than monetary ones, posing a question when contacted by USA Today: "If that's the case, why are you saying there's daily housekeeping… at the high-end places?"
In the end though, officials from multiple hotel chains have said that it's a matter of giving guests more choice in the services they prefer, and that if they want daily housekeeping, they can still request it.
"More customer control over the guest experience is probably here to stay and will likely persist for many years past the pandemic," Vik Krishnan, a partner at management consulting firm McKinsey & Company, told USA Today.
LISTEN on the Audacy App
Sign Up and Follow Audacy
Facebook |