Photo credit Images courtesy of Louis Ziskin, Matt Wilson, and Jeremy Manchester
The sting operation went down in Bangkok, Thailand but not the way that anyone had planned. Mike Greenberg, an Israeli citizen turned private detective orchestrated the confrontation with Wen Yu Shung, who went by the name Vincent, at a restaurant called L'Oliva. Vincent had been exporting counterfeit gloves and masks during the pandemic, according to documentation reviewed by Connecting Vets.
Exactly what was the plan depends on who you talk to, but through the glass window out front, Matt Wilson saw an altercation break out.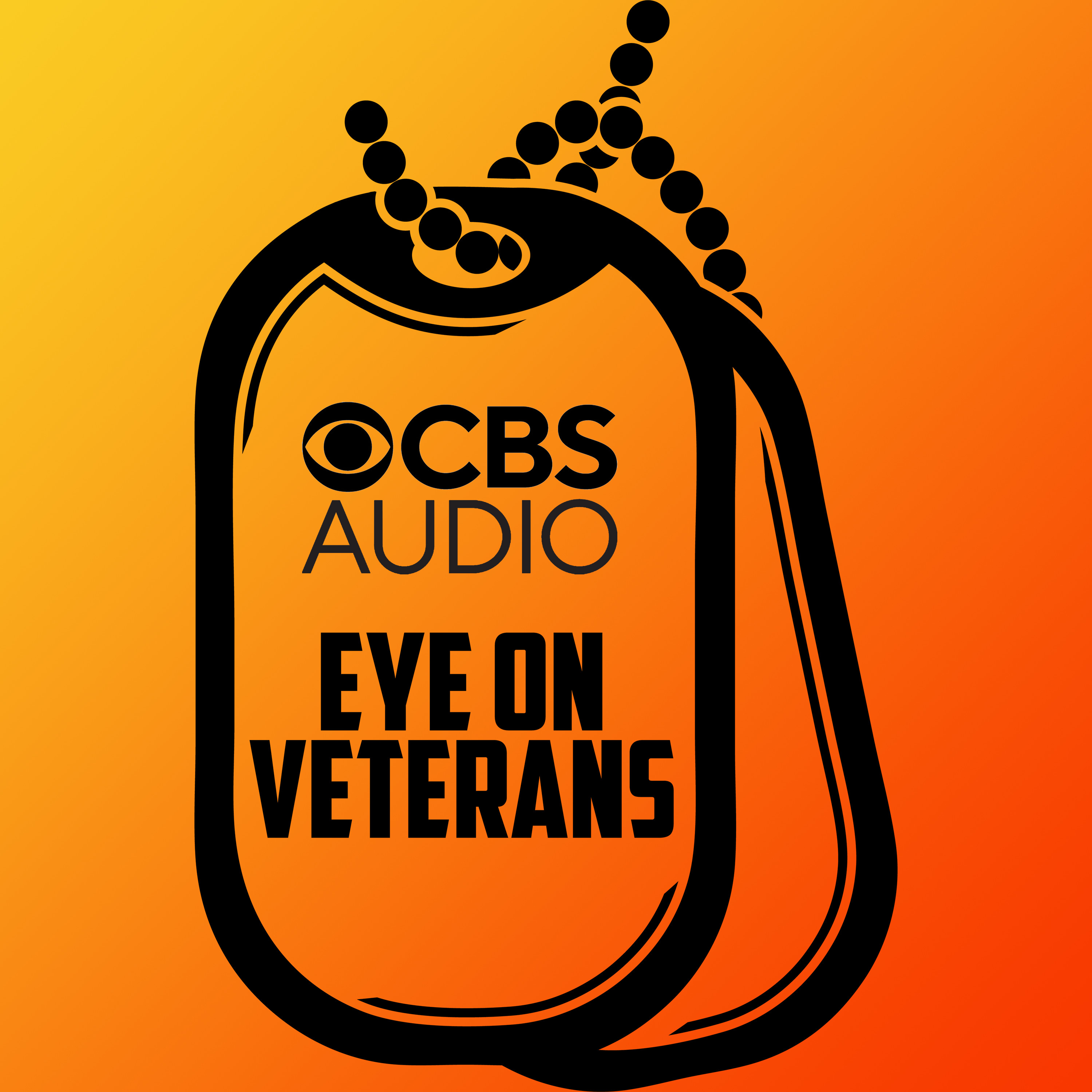 Podcast Episode
Eye on Veterans
Eagles legend Joe Walsh talks VetsAid 2021 "The Basement Show"
Listen Now
Now Playing
Now Playing
Wilson is an American citizen that never served in the military but had done some freelancing in Burma. Crossing the border from Thailand, he did security work for journalists and other stuff with a couple of former U.S. Special Forces soldiers. As a part of Greenberg's team, he rushed inside to help.
As the fisticuffs began, Vincent got his second wind and put up an impressive fight for an overweight middle-aged guy. Security camera footage from inside the restaurant shows Matt, who was wearing a black hat and face mask, wrestling with Vincent and having difficulty getting him under control along with another team member wearing a gray shirt.
Greenberg, who lived just a few blocks away got a call from the restaurant manager he knew and rushed down to help.
Down the street, another team member named Jeremy Manchester rushed down to help. A former U.S. Marine, Manchester tried to play it cool but, "Vincent spit on me and said 'fuck America.' That's when I grabbed him by the throat." Eventually, the three of them were able to manhandle Vincent out the front door and frog marched him to a safe house across the street as locals were already phoning the police.
Miles away, the team leader was giving a business pitch to a potential future client at a cafe. Louis Ziskin had wired the company Vincent worked for $2,720,000 dollars for high-quality medical gloves, but what showed up at the port in California were blood-stained used latex gloves that had been dyed blue.
Ziskin was shocked to have been ripped off, in all his years in the dope smuggling business it had never happened to him once. During his drug-dealing days, things had gone without a hiccup until the Feds swept him up and tried to put him away for 99 years. He ended up doing 12 years in federal prison before going legit, selling software to insurance companies.
But legit or not, Ziskin wanted his money back.
* * *
Bald and tattooed, Ziskin looks like an ex-con at first glance but doesn't sound as you may expect. Intelligent and articulate, he bounced back from his time in the slammer to create a tech start-up. One of his main business endeavors was selling software to insurance companies and he hoped to branch out into selling more efficient software to child protective services in hope that fewer kids get lost in the system.
His website diplomatically states that in his youth he managed a "global supply chain venture" followed by 12 years of "self-reflection." If you ask, he's straight up about his past as one of America's most prolific Ecstasy smugglers and his subsequent time in prison. When COVID hit, some of his business contacts began asking him if he could get ahold of PPE (Personal Protective Equipment) such as masks and gloves.
Photo credit Courtesy of Louis Ziskin
That was when he got an idea from back in his dope smuggling days and his knowledge of the import/export business. The line to have PPE manufactured in China and shipped to the United States was immense, with long wait times for customs inspections. However, if he had the PPE first shipped to South Korea and then on to the United States, he could shave five weeks off of that wait time when shipping masks. In the early days of the pandemic, the cheat code worked, and then Ziskin started looking at importing gloves.
This is where a gentleman from the entertainment industry enters the picture, an Asian-American with transpacific connections and friends with Ziskin. He asked Connecting Vets not to name him at this time, as he feared retaliation while overseas. While on a business trip to Taiwan, Ziskin asked this man if he could find a connection for medical quality nitrile gloves.
The entertainer came through during his trip to Taiwan and gave Ziskin a point of contact with film director David Lin who was able to introduce him to Emily Hsu of Collections Enterprises, exclusively representing Paddy the Room trading company, and they claimed, a Sri Trang Gloves trading partner. Connecting Vets reached out to Lin but did not hear back from him by the time of publication.
Ziskin and Hsu opened a line of communication to start doing business. Ziskin received paperwork regarding their past business dealings and had his people do what he felt was their due diligence on them.
Then, he wired $2.72 million to Hsu and her company, with a Taiwanese man named Vincent working the shipping aspect of the job. It was later learned that Vincent was Hsu's husband. "I never even got ripped off smuggling drugs. Part of that went into our decision too, I was arrogant," Ziskin explained. "It was my hubris. I never got ripped off in the dope game, I never thought I'd get ripped off in any game."
The excuses began almost immediately.
Ziskin began receiving texts about delays, then more delays, then three connex containers of gloves slowly showed up at a port in California, the first one on January 19. But they were not even remotely what he had paid for, and not even legal for import.
They were not nitrile gloves but latex gloves, and the truth was far worse. They were used gloves, some with bloodstains still on them that had been dyed blue and shoved inside counterfeit cardboard boxes. Ziskin reported the bad gloves to the Customs Department because importing fraudulent medical equipment was illegal.
According to Ziskin, the Customs Department never followed up with him or opened an investigation into the illegal import of what was essentially medical waste fronted as PPE. It was becoming clear, that the Taiwanese company had no connection to the legitimate Sri Trang Gloves company. It was all a lie.
By now, Paddy the Room had Ziskin dealing with Vincent as a middle man who continued to make excuses. After going back and forth via texts and emails with Vincent for months, Ziskin flew to Thailand, the second-largest medical glove manufacturer in the world, to resolve the situation.
From Armani suits to Louie Vuitton handbags, Thailand has long been a manufacturing hub for counterfeit goods. "The real Rolex is made in Switzerland," a counterfeit goods dealer told a journalist in 2015. "This one is made on a Japanese machine in Taiwan." It would be a mistake to think of this as an underground black economy because it is rather overt and apparent. Counterfeiting name brand brands from Europe is a well-established industry, organized and managed by affluent and educated Thais.
Some of the fake goods are nearly indistinguishable from the real McCoy, although that certainly wasn't the case with the bloody recycled medical gloves delivered to Ziskin. Now he had a real problem on his hands. "My name was on a list of people you can rip off and I needed to get my name off that list," Ziskin told Connecting Vets.
The plan was to report Vincent to the police for committing fraud, if not medical terrorism, by exporting used gloves to the United States. After trying to report the crime in the United States there was no movement and two more containers filled with fake PPE came in after they filed the report. After sitting in quarantine for two weeks in Bangkok, Ziskin was told by Thai authorities that they had no jurisdiction over the case because he wired the money to a third country, Taiwan where they had no authority.
Connecting Vets reached out to Emily Hsu of Collections Enterprises and Paddy the Room for comment on this story. She reiterated Ziskin's criminal past, implying he was not trustworthy, claiming that she ran a "mom and pop shop" stating that, "Mr. Ziskin has falsely accused me of attempting to defraud him." Hsu did not respond to specific allegations about whether or not her company imported medical waste to the United States as if it were PPE. Connecting Vets also reached out to an email address associated with Vincent but did not receive a reply.
With his 2.7 million bucks disappeared into a black hole somewhere in Taiwan and laundered who knows where else, Ziskin realized he needed a plan B. And for that, he was going to need a crew.
* * *
Mike Greenberg is an Israeli national who served in the Israeli Defense Force. In a conversation with Connecting Vets, Greenberg said he worked for the small Jewish community in Thailand and over time had his Rabbi ask him if he could help out Jews who had been the victim of scams and help them fill out police reports. In time, he was helping so many people that he turned it into a business, investigating and reporting scammers.
The Jewish community in Thailand is very small, so it didn't take long for Ziskin and Greenberg to find each other on an online chat and share a Passover dinner.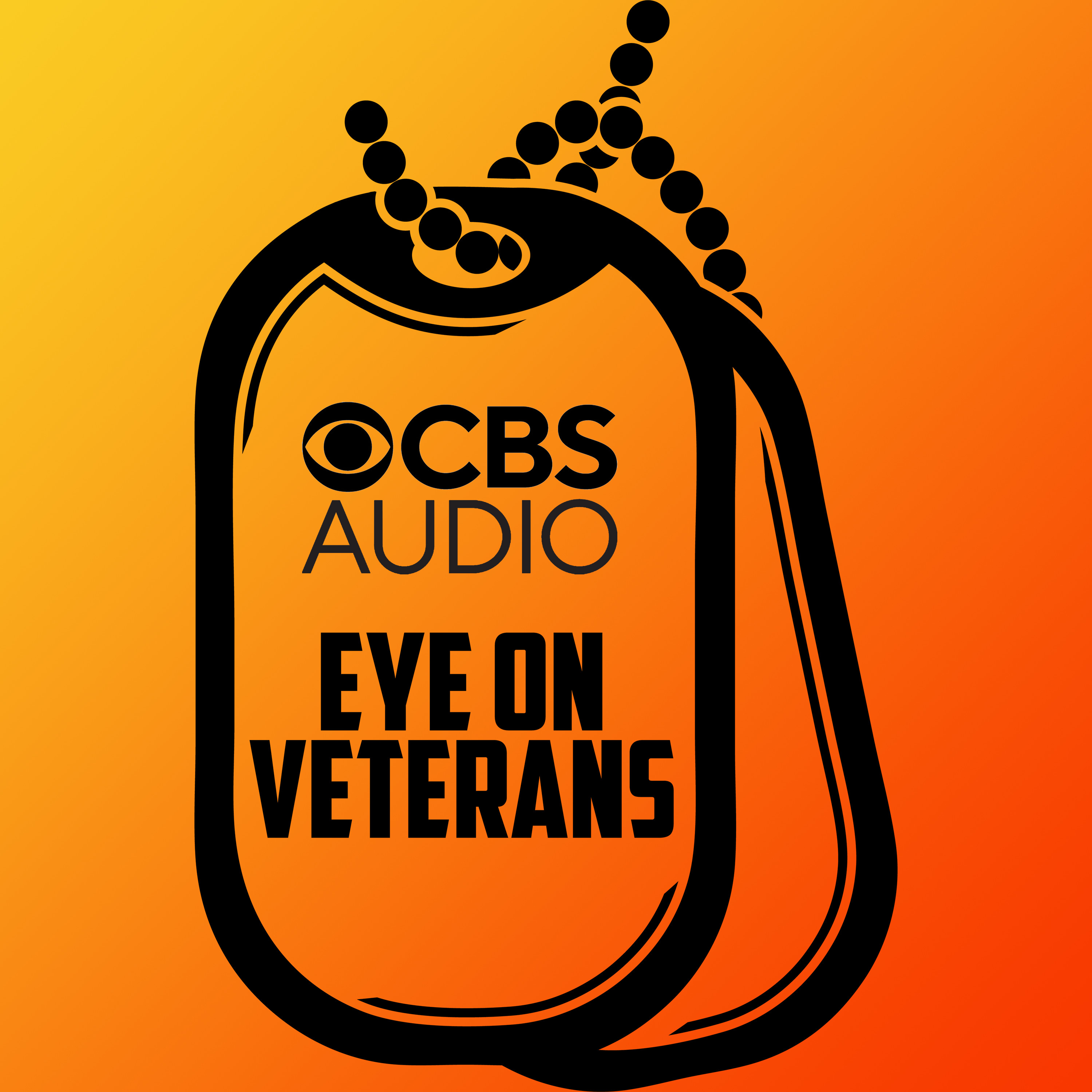 Podcast Episode
Eye on Veterans
Are vets addicted to disability checks? New book calls out PTSD, VA claims
Listen Now
Now Playing
Now Playing
Jeremy Manchester served in the U.S. Marine Corps with a tour in Kosovo with 24 MEU SOC before participating in the 2003 invasion of Iraq with 2nd battalion, 8th Marines. Muscular and tattooed, he looks like what most people expect from a former Marine turned security contractor, however when Connecting Vets spoke with him he was escorting his mother to doctor's appointments.
After leaving military service, Manchester worked as a private security contractor all over the world in Iraq, Afghanistan, doing corporate security in Mexico, then as a paramedic in Texas, and back to Afghanistan with a British security company, then again in Iraq, and more recently he did high net worth executive protection in Hong Kong.
Photo credit Courtesy of Jeremy Manchester
When COVID hit American shores, a company called Delta Arsenal asked him to find PPE for them to import, since Thailand produces so many medical gloves for the world. But he soon realized that "everything in Thailand turned out to be a scam," Manchester said. "Everybody needs gloves and masks, it was a madhouse."
Instead of importing gloves to the United States, Manchester found himself investigating PPE scams for various clients. In time, Manchester says he came to find the Thai police and even Thai military officers were involved in these scams, as well as discovering that they often intersected with Chinese organized crime. During this time he met Mike Greenberg, bumping into him as they were investigating the same PPE scammer one day. Greenberg introduced him to Ziskin and with Manchester's Thai surveillance crew, a team began to form.
Then there was Matt Wilson, who came over the Thai-Burma border to do volunteer work and became close with the Arakan Army, the KNLA, the Karenni Army, and other armed groups. Later, he met some American ex-Special Forces guys who wanted to work in Burma and he acted as the liaison between them and militia leaders. "We did a bunch of stuff doing security for journalists," as well he said.
Photo credit Courtesy of Matt Wilson
Wilson went back to the U.S. in 2011 and continued to do security work as an armored car driver, then worked for Triple Canopy doing armed security, and later moved in with his Thai girlfriend while working for a Thai security company. Through his boss there, he met Manchester.
Added to the roster was an older gentleman named Robert Francis who had also been scammed out of a large sum of money over a PPE deal. A middle-aged businessman, he traveled to Thailand from Cambodia, vigilante-style, to recover his money or get some payback. Greenberg helped him get some of his money back, $1 million according to him, without resorting to violence.
Connecting Vets was asked not to reveal the details of two other ex-pat team members, for fear of retaliation against them or their families.
With the team assembled, they were ready for the sting, although Manchester began to have doubts as he realized there was more to Vincent than it first appeared.
* * *
With everything in place, and Vincent already in Thailand, the team planned the sting operation by creating a fake company that would set up a meeting with the PPE scammer. Exactly what the scheme of maneuver was for this sting appears to depend on who is telling the story. Ziskin claims his intent was simply to set up another PPE deal and film Vincent with a hidden camera committing yet another crime, but this time in Thailand. With the tape in hand, he could take it to Thai authorities, report Vincent for fraud, and hopefully, this would lead to him getting his money back.
Manchester tried to delay the sting operation. As he dug deeper into Vincent, he found Chinese mafia connections. His Thai surveillance teams that were watching Vincent reported that he would run surveillance detection routes and at one point there was an entire counter-surveillance team ghosting his movements around Bangkok. This thing was deeper and more complex than they knew, so Manchester felt they should do their due diligence before making their move, but was overruled by Greenberg he said.
Photo credit Courtesy of Jeremy Manchester
"Everything I wanted to do got tossed out the window because he's greedy," Manchester said. "Also it was a status thing because Louis [Ziskin] and Mike are both Jewish. Mike wants to impress him so he didn't listen to the tactical advice." Greenberg also set up a safe house across the street from where the sting meeting would take place.
Greenberg and Francis had an initial meeting with Vincent, in which the Taiwanese national tried to sell them counterfeit gloves. Representing themselves as buyers, Greenberg agreed and set up a second meeting to sign the paperwork. The second meeting happened four days later with Ziskin in a coffee shop doing a business pitch and Manchester down the street from the restaurant from where the meet was to take place.
When Vincent showed up and sat down with Francis, it quickly became clear to him that they were attempting to strong-arm him and recover money for Ziskin. Then he got belligerent and a brawl broke out. Greenberg claims he was not in the restaurant initially and was called in as things got out of control. Around this time, Manchester was also called in to help.
Matt Wilson was outside the restaurant when he saw Manchester and Vincent fighting as he looked through a window and ran inside. Wilson and another team member in a gray shirt attempted to wrestle Vincent into compliance unsuccessfully.
The three men were engaged in fisticuffs in the restaurant with onlookers gawking at the scene. Manchester said he tried to be respectful, up until Vincent spit on him.
Manchester and Ziskin claim that the CCTV footage of the event that was subsequently leaked to the media has been edited, and does not show the entire altercation. Vincent was eventually wrestled out of the restaurant and taken to the safe house, but by now police had been informed.
At that point, Manchester was done for the day and left, but at the safe house, Vincent told Greenberg that he would like to talk to Ziskin and make a deal. "Finally he said yeah I'll tell you everything," Greenberg told Connecting Vets, while denying any allegations that Vincent was beaten or threatened with a gun as he later claimed. "I never touched him with a finger," Greenberg said.
"Mike [Greenberg] should not have directed anybody to restrain him," Ziskin said, adding that he did not want this sting to happen like this. "My problem with Mike is stupidity. Vincent instigated that altercation and there was no mission discipline."
That night Vincent and Ziskin sat down together at a restaurant for dinner and a few whiskeys. An arrangement was agreed upon in which Ziskin would pay Vincent a 1% finders fee in exchange for helping him recover his $2.7 million from Taiwan. Part of the deal was also that Vincent would go to the police and report Paddy the Room for their fraudulent PPE scam. At the police station, Vincent told Ziskin that he could not file the paperwork because it was all in Thai and he would have to come back with a translator.
Vincent did in fact go back to the police station a few days later and file charges, not against Paddy the Room, but against Ziskin and his team for kidnapping, extortion, and attempted murder.
Greenberg pulled a fade when he began receiving threatening text and voice messages from the police. "I crossed illegally through the jungle," to Burma he said. When the authorities caught up with him he spent two months in jail for the illegal border crossing before being allowed to fly home to Israel.
Ziskin and Manchester stayed in Bangkok as the police put out warrants for their arrest. Vincent in the meantime hired attorney Piyaphichetkul Sirichai whom Manchester alleges paid the local police to issue an arrest warrant for Ziskin and him, not to prosecute them for alleged crimes but rather to extort more money from them. Connecting Vets reached out to an email address associated with Sirichai from his business card but did not receive a reply.
Ziskin in the meantime worked out a deal with the police that he and Manchester would turn themselves in a Monday while they settled in with an ex-pat they knew over the weekend, but before that could happen the Thai Crime Suppression Unit sent a tactical team that raided the house and arrested them.
Their nightmare was just beginning.
Over the weekend, Ziskin and Manchester are questioned by an interrogator at the police station. Manchester claimed it was an amateurish shakedown as a nervous policemen read from a scripted series of questions, frequently cutting him off and demanding only yes or no answers to which he refused to comply with.
Connecting Vets met with Parvinder Singh in a coffee shop in Brooklyn. The well-dressed international businessman spoke of his family leaving their home in Kashmir and his extensive connections in Thailand. His mother was friends with Ziskin's mother, so when her son got into trouble, Singh tried to help. He acted as Ziskin's translator during the police interrogation. During our conversation, he told Connecting Vets the police brought their own translator, but that he was intentionally mistranslating and lying during questioning.
Singh stated that the police chief conducting the interrogation, "Supachai said Louis could resolve the situation afterwards, by meeting him outside of the police station." Both men took it to mean that he could go free if he paid a bribe.
After the weekend, Manchester and Ziskin were bailed out of jail, given ankle monitors, and had their passports confiscated. A week later, Manchester was arrested again this time on a new set of charges filed by Vincent's attorney, Sirichai. Singh claimed to Connecting Vets that Sirichai only recently got his license to practice law back and alleged that he had a deep history in criminal activity, including human trafficking.
In text messages reviewed by Connecting Vets, Sirichai calls himself the next Hitler and says he is going to kick some, "dirty Jew ass," referring to Greenberg.
Manchester claimed that the police official found old employers of his in Thailand and then went to PPE scammers and got them to file charges against him for extortion. If anything, he extorted stolen money from criminals, but that didn't seem to make much of a difference. Bailed out again, Manchester and Ziskin holed up in the Waldorf hotel in Bangkok trying to piece together what was going on while they waited for Thai prosecutors to decide if they would take the case or not.
A month after Manchester and Ziskin were arrested, Matt Wilson was arrested, did 30 days in Thai prison, and was released to return to the United States. The conditions in prison were so bad "he sold his shoes for food," Manchester said. After giving his shoes to prison trustees they brought him food for two weeks and he showed up in court barefoot.
Ultimately, the prosecutors refused to take the case. Ziskin had his passport returned and he flew to Los Angeles.
When Manchester attempted to fly home he was arrested a third time at the airport. As it turned out the second set of charges filed against him had been tossed out by the courts, but the judge had yet to sign off on the paperwork. Now he had to wait over the weekend for the paperwork to be processed on Monday when he received a phone call from the police chief named Supachai again telling him he needed to come into the police station for questioning or he would be arrested again. Manchester declined, went to court on Monday, and got his paperwork, then saw the police with his attorney present.
"They had an arrest warrant for me and if I didn't show up with my attorney they would have thrown me back in jail," he said.
By Manchester's telling, they attempted to re-interrogate him to try to find something else they could charge him with, but his attorney wasn't having any of it. The policeman asked him to remain in Thailand even though all charges had been dropped. Manchester agreed, left the building, grabbed his suitcase, and caught the first flight out of Thailand.
"Law enforcement failed on both sides of the pacific. We did get arrest warrants for Vincent and Emily. There is an opportunity to rip this cancer out of Thailand now that it is exposed," Ziskin told Connecting Vets, while on vacation in the Maldives. The Thai Economic Crimes Division has issued warrants for Emily Hsu, Vincent (AKA Wen Yu Shung), and their associate Luk-Fei Yeung Yeung.
Ziskin says that Netflix and Amazon are now in a bidding war over rights to his life story. He never did get his money back.
Reach Jack Murphy: jack@connectingvets.com or @JackMurphyRGR.
Want to get more connected to the stories and resources Connecting Vets has to offer? Click here to sign up for our weekly newsletter.
Featured Image Photo Credit: Images courtesy of Louis Ziskin, Matt Wilson, and Jeremy Manchester