Photo credit Courtesy of Andrew Milburn
Born in Hong Kong and raised in the UK prior to immigrating to America and joining the U.S. Marine Corps, Andrew Milburn had an impressive military career that took him from the streets of Somalia to the mountains of Afghanistan and cities of Iraq.
In his retirement, Milburn took to writing articles about the military and geopolitical analysis as well as taking part in the lecture circuit until the war in Ukraine broke out.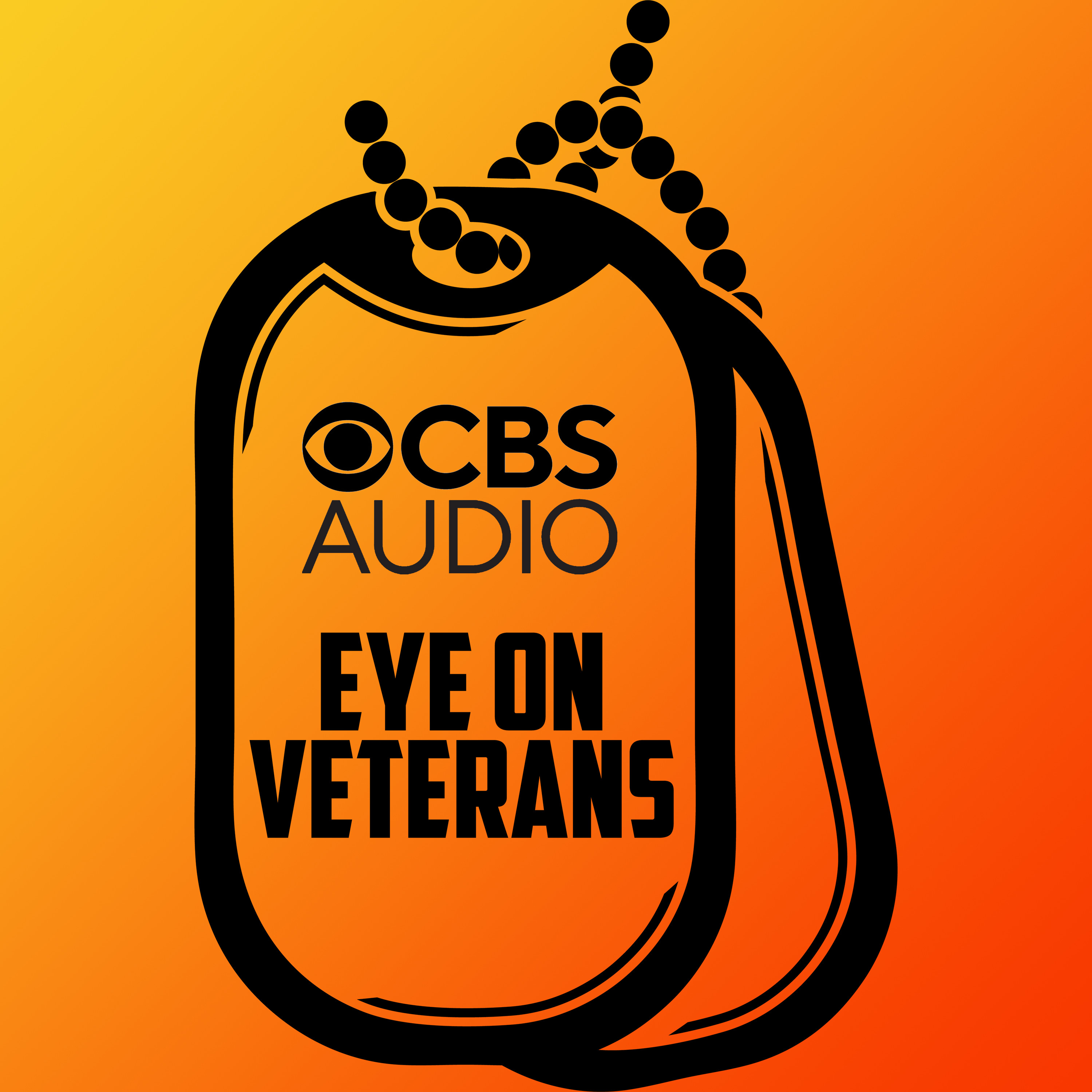 Podcast Episode
Eye on Veterans
SPECIAL REPORT: Spec Ops vets in Ukraine doing what US aid won't
Listen Now
Now Playing
Now Playing
Initially traveling to Ukraine as a journalist, Milburn soon found himself turning in another direction. "I came here as a freelance journalist," he told Connecting Vets from Ukraine. "But I started to feel that what I was doing was actually quite trivial. Don't get me wrong, I think reporting on this war is critical and I applaud journalists who do," and yet he was still dissatisfied with merely reporting on the war.
The former Marine watched in fear at the beginning of March as it looked like Kyiv may fall. He began receiving requests for training and he found that there were quite a few experienced American and other western military veterans in Ukraine.
"I could not tell you exactly how we came together, but we did, and we began to provide them with training," Milburn said. Called the Mozart Group as a bit of a tongue-in-cheek reference and counterpoint to Russia's mercenary Wagner Group, they began going up near the front lines to train Ukrainian troops.
"I have my reservations about that because we are nothing like the Wagner Group," Milburn said. "We are not mercenaries, we are not foreign fighters, and there is nothing we do that runs counter to U.S. foreign policy."
Milburn was incensed by a recent article in The Atlantic that labeled him as a foreign fighter, a term that can have very specific legal repercussions for Milburn as a retired Marine who still receives a pension from the U.S. government. "It carries a very clear definition under the Neutrality Act," he said.
Milburn pointed out that they are not fighting, but only providing training to Ukrainian soldiers. Volunteers with the Mozart Group will go up to the front, soldiers will be pulled off the front lines, and Milburn's team provides them with basic infantry and medical training. They get real-time feedback from the Ukrainians about Russian tactics and try to help them figure out how to counter them.
Many of the Ukrainians are territorials, and while motivated, have had little if any previous military training. One recruit off the front didn't even know how to work the safety catch on his Kalashnikov. The Mozart Group would work with them on marksmanship and some close-quarter battle techniques.
Members of Milburn's team include former U.S. Marines, former Special Forces, and a few guys who served in the UK, New Zealand, Ireland, and a group of medics from Slovakia who help evacuate casualties. At any given time the Mozart Group fields 25-50 trainers Milburn explained.
Meanwhile, the U.S. military is training Ukrainians in Poland as America has a no boots on the ground policy in regards to the war so the Mozart Group helps fill this gap for soldiers who are unable, or unwilling, to leave the field of battle for additional training.
"They need long-range precision fires," Milburn said when asked what Ukrainians need to win. "Drones are much more effective than artillery by itself," he explained based on how decentralized the Ukrainian war effort is.
Ukrainian drones have been wreaking havoc on Russian columns in ways that even the NLAW and Javelin have not because the latter two systems require Ukrainians to get within the effective range of Russian tanks.
Milburn doesn't put much stock in the Russian soldier, having seen Ukrainian volunteers and territorials handily defeat "elite" Russian troops such as VDV paratroopers in places like Bucha, now notorious for the war crimes the Russian perpetrated there. "There is a good deal of contempt for the Russian soldier," he said.
Milburn said one thing he wishes the Ukrainians would do is more to message and encourage Russian soldiers to lay down their arms and surrender, which in his estimation would not be difficult.
"These soldiers are very clearly disposable to their regime," he said of the Russian troops.
As for what the future of the conflict holds, Milburn said, "it is going to be a long bloody war of attrition."
Reach Jack Murphy: jack@connectingvets.com or @JackMurphyRGR. Want to get more connected to the stories and resources Connecting Vets has to offer? Click here to sign up for our weekly newsletter.