Photo credit Sarah Silbiger/Getty Images
In advance of Thursday's vote in the House of Representatives, members of Congress, advocates for toxic-exposed veterans, and veterans service organizations gathered in Washington D.C. Wednesday to press for the passage of the Honoring our Promise to Address Comprehensive Toxins (PACT) Act.
"This is the day we've been waiting for," said  Rep. Mark Takano (D-Calif), chairman of the House Veterans' Affairs Committee, during the event.
The PACT Act would open up the Department of Veterans Affairs health care for 3.5 million toxic exposed veterans and establish a presumption of service connection for over 23 respiratory illnesses and cancers.
"It's very significant," said House Speaker Nancy Pelosi (D-Calif) of the legislation. "It took us decades to do Agent Orange. We could not let any other time go by before we address this burn pit issue."
Veterans advocate and comedian Jon Stewart said that hope is in the air when it comes to getting the legislation passed. President Joe Biden also spent time addressing burn pits during his State of the Union address on Tuesday.
"And they come home, many of the world's fittest and best-trained warriors in the world never the same," Biden said. 'Headaches. Numbness. Dizziness. A cancer that would put them in a flag-draped coffin."
Stewart said HVAC Ranking Member Rep. Mike Bost (R-Il) is expected to introduce an amendment to the PACT Act that would water the legislation down when it comes up for a vote.
Photo credit File photo
"F*** that, it's not happening," Stewart continued. "They get what they deserve. The comprehensive bill that addresses the urgent need in their community."
According to the Congressional Budget Office, the PACT Act would cost more than $280 billion over the next 10 years. It is expected to pass the Democrat-controlled House.
"This is a cost of war don't even talk to us about the price," Pelosi countered. "It's not going to be expensive. It's going to be worth it."
Pelosi added that when the legislation comes up on the House floor on March 3, she doesn't want anyone looking at its dollar amount.
"What we are looking at is the value of what this does for our country," she argued.
Takano said the nation has not honored its pact with toxic exposed veterans who are now sick as a result of their service.
"If we are to support the cost of starting and sustaining war, we must acknowledge the financial cost of supporting those veterans it creates when they come home," he said.
HVAC member Rep. Raul Ruiz (D-Calif) told the story of one of his constituents Air Force veteran Jennifer Kepner, who served in Iraq and later died of cancer most likely caused by her exposure to toxins during her deployment.
"It is the heart and soul of this legislation to give burn pits exposed veterans the care they have earned and deserved by establishing a presumption of service connection between their health and toxic exposures," he said.
"Their risk and exposure did not end when they left Iraq and Afghanistan," Ruiz continued. "They are still dying."
Ruiz noted that Kepner and President Joe Biden's son, Beau served at the same base in Iraq. Beau Biden died of brain cancer.
Representatives from several veteran service organizations, including Disabled American Veterans, The American Legion, and Iraq and Afghanistan Veterans of America also spoke at the event.
"I struggle to think of one person I deployed with who was not exposed to some form of toxin," said Deputy Director of  Health Policy for The American Legion Katie Purswell.
IAVA Jen Burch IAVA deployed to Afghanistan 11 years ago and has suffered from various health issues ever since.
"When I returned from my deployment I went straight from the airport to the hospital," she said. "Like a car with a check engine light on, I was essentially falling apart, physically and mentally, month-by-month."
Burch said she became depressed and eventually tried to take her own life in 2013.
"I would go to the ER over 30 times over the next few years for numerous problems before being medically retired from the Air Force in 2014," she said.
Burch said it took seven years for her to receive VA benefits with a diagnosis of restrictive lung disease.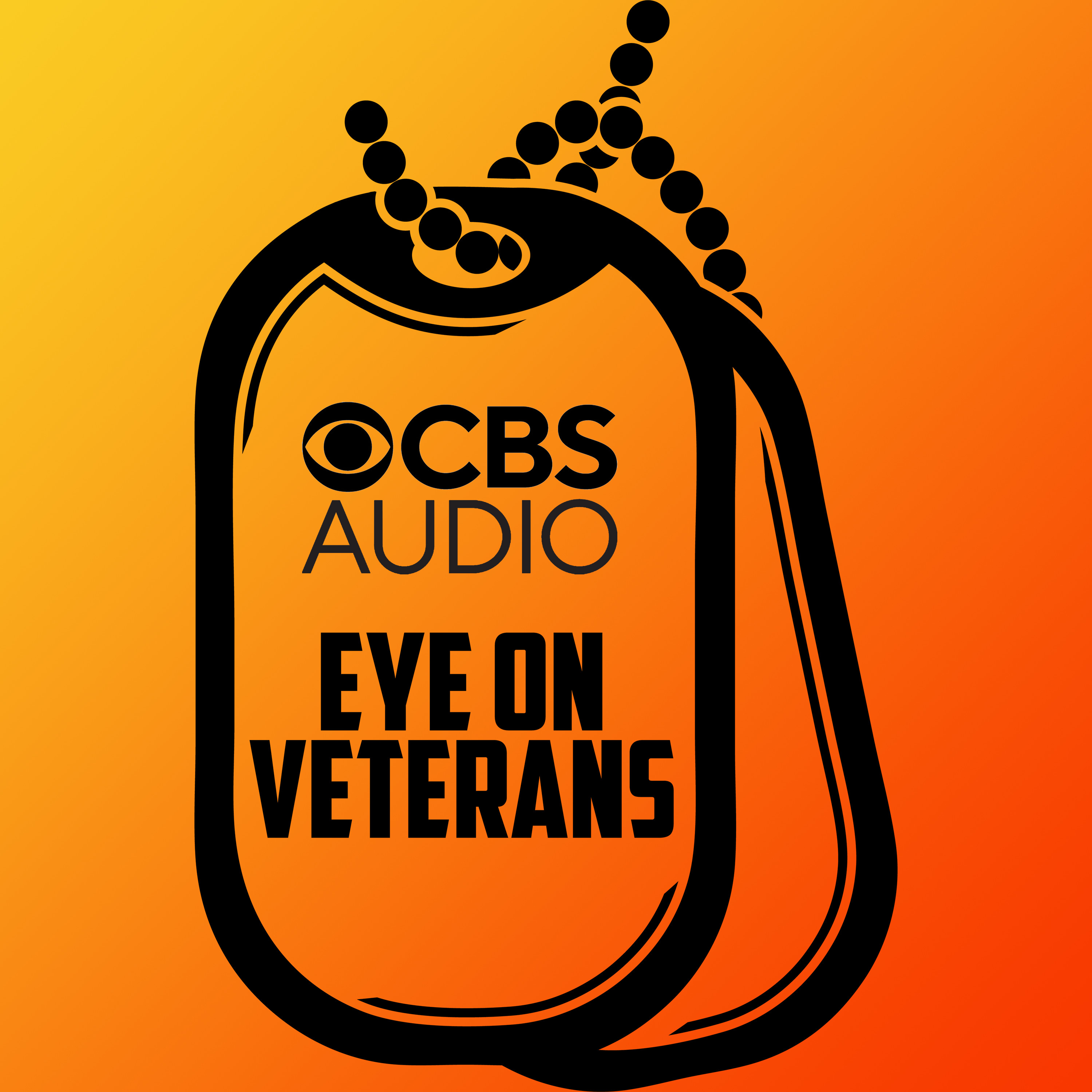 Podcast Episode
Eye on Veterans
Toxic Update: Who can help vets sick from burn pits now?
Listen Now
Now Playing
Now Playing
"The war may be over on the battlefield, but the war combating the health and wellness ramifications of the battle has just begun," she predicted.
Rosie Torres of Burn Pits 360 read a list of names of those who have died of diseases related to toxic exposure
"Today we stand in solidarity with these families and we ask Congress to stand in solidarity with these families," she said.
John Feal urged Pelosi to let Senate Majority Leader Chuck Schumer (D-NY) know that burn pits advocates want a bill compatible with the PACT Act.
"If he does not do that, I will make his life miserable," he said.
The Senate recently passed the Health Care for Burn Pit Veterans Act, which sponsors called the first of a three-step bipartisan approach the Senate Veterans' Affairs Committee will take to address the effect of toxic exposure on veterans. It is expected to cost about $1 billion. Advocates say that measure does not do enough for toxic exposed veterans.
Because the House and Senate bills are so dissimilar, differences between the measures would have to be ironed out before a bill could make its way to Biden's desk for his signature.
The PACT Act is supported by 42 veteran service organizations and has 100 co-sponsors in the House.
Reach Julia LeDoux at Julia@connectingvets.com.
Featured Image Photo Credit: Sarah Silbiger/Getty Images