Photo credit DVIDS/Staff Sgt. John Carkeet IV
When Earl Granville finally possessed the strength to stand up from his wheelchair, he started what he deemed a humiliating routine. He was escorted to the Military Advanced Training Center, a state-of-the-art physical therapy facility designed specifically for amputees at Walter Reed Army Hospital in Bethesda, Md.
Granville, who lost his left leg from a roadside bomb during a routine patrol in Afghanistan, donned a vest connected by a rope chained to a rail. Bracing himself on a walker with a tennis ball protruding from each leg, the former U.S. Army sergeant first class slowly trekked in a demeaning circle.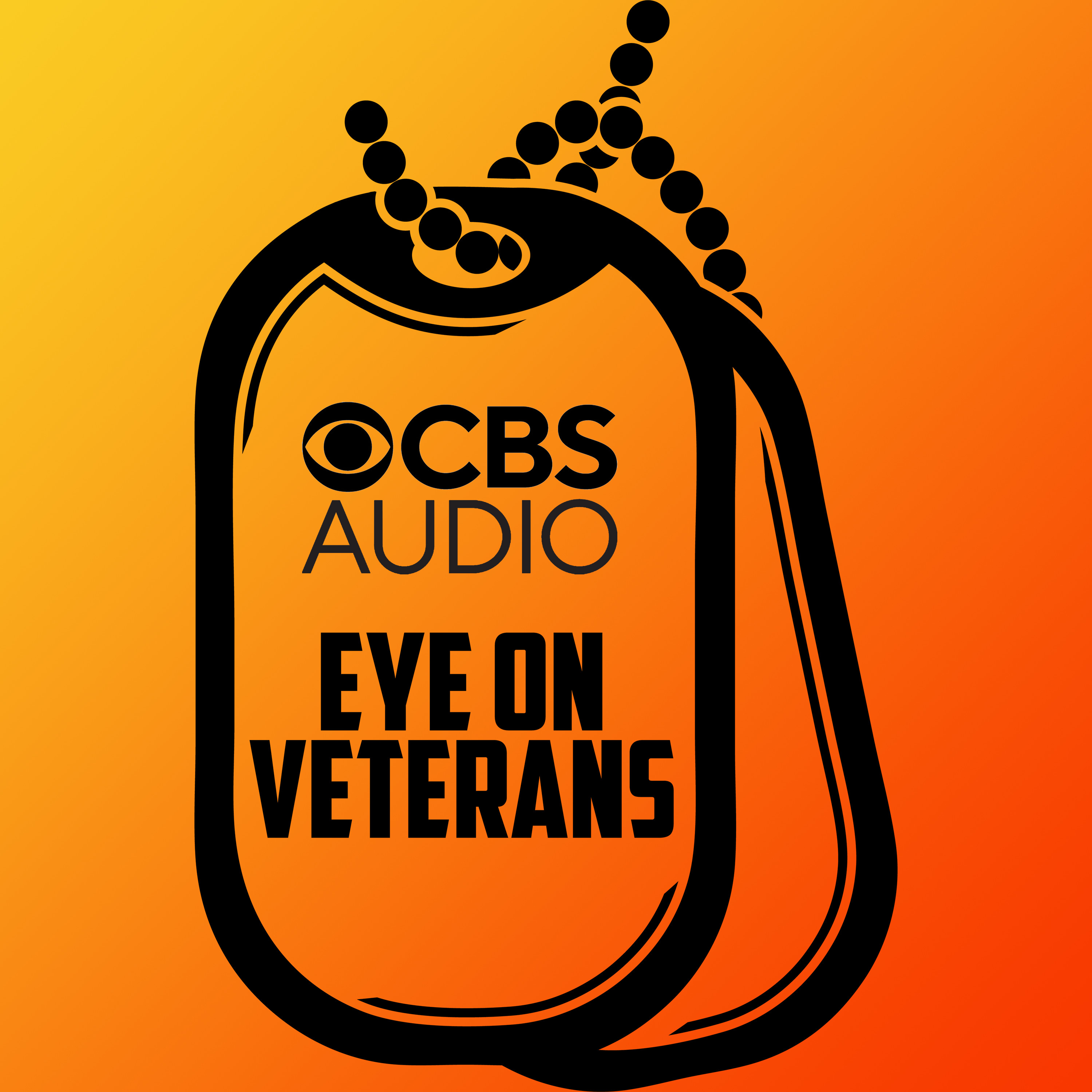 Podcast Episode
Eye on Veterans
Toxic Loophole: Army vet fights illness, denied by VA and insurance
Listen Now
Now Playing
Now Playing
Granville's grumblings caught the attention of another nearby patient, a triple amputee performing single-handed pushups. Apparently disgusted by Granville's poor attitude, the patient shouted, "Would you lighten up, you papercut!"
"That's when my predicament was abruptly put in perspective," said Granville, a former infantryman. "That moment reminded me that I was surrounded by wounded warriors in worse conditions, and that my attitude would determine how well I adapted to life as an amputee."
Granville shared his story of hope, heartache and healing to dozens of Soldiers from the 75th Innovation Command stationed at Ellington Field Joint Reserve Base in Houston Sept. 9, 2022. His presentation integrated with the 75th IC's Suicide Prevention Program's initiatives during National Suicide Prevention Month.
"This is my journey about being a better you," Granville said to the assembled Soldiers. "This is how I learned to put purpose and passion in my life so I could be part of something bigger."
Granville joined the Pennsylvania National Guard with his twin brother, Joe. They were two weeks into basic training at Fort Benning, Ga., when tragedy struck the nation on 9/11.
"At first I thought, 'what did I get myself into?' Many other recruits said the same thing, though my brother took a sterner stance. Neither of us were excited to go to war, though Joe accepted the circumstances and continued training without showing fear or regret," recalled Granville.
Photo credit DVIDS
The brothers deployed to Bosnia from 2002-03, followed by a tour in Iraq from 2005-06. When orders came for their unit to deploy to Afghanistan in 2008, only one brother got the call.
"Joe stayed behind while joined my battles in Gardez, Afghanistan. He felt bad he didn't go, and he would feel worse in the months to come."
On June 3, 2008, Granville was on a routine patrol when a roadside bomb detonated near his Humvee. The vehicle flipped, ejecting Granville and killing two of his friends: Maj. Scott Hagerty and Spc. Derek Holland.
"Maj. Haggerty was sitting in the seat that I typically sat," said Granville. "For years I struggled with the fact that he didn't make it and I did simply because we swapped places."
The surgeon had no choice but to amputate Granville's shattered left leg to save his life. In the ensuing months, Granville would spend his days and nights at Walter Reed, slowly regaining the ability to stand and later walk then run on a prosthetic leg.
In 2010, Granville's physical improvement suffered a mental blow when he got a call from his mother.
"She told me Joe killed himself," said Granville. "As her words sank in, I asked myself, 'How did I get this second chance out of life only to have my own twin brother take his away?'"
Despite suffering two life-altering tragedies in less than two years, Granville was determined to finding meaning to hardship and heartache. "Where does playing the victim get you in life?" asked Granville. "Nowhere."
Granville discovered solace when his counselor challenged him to compete in a Spartan Race, a grueling outdoor obstacle course. There, Granville met fellow amputees and joined them to compete as a team. The camaraderie inspired Granville to compete in hundreds of other races across the nation.
This became part of Granville's philosophy of the three Ps in life: purpose, passion and to be part of something bigger than ourselves.
Today, Granville's passion and purpose are rooted in his tours around the country as a motivational speaker. Every year, Granville hosts hundreds of speaking engagements with a variety of audiences from elementary school students and Boy Scouts to military veterans and first responders.
"I got my start [as a motivational speaker] at a prison," said Granville. "I was asked to give a talk for correctional officers at the Federal Correctional Complex in Allenwood, [Pennsylvania]. One of the officers recently committed suicide, and the staff wanted me to speak since their fallen comrade was also an Army veteran."
Regardless the venue, Granville always urges his audience to never carry the weight of life's burdens on your own. He demonstrates the value of teamwork by having a members of the audience take turns holding a cinder block.
"No one expects you to hold a cinder block forever, so why would you think you're expected to bear life's most difficult challenges without asking for help?"
Granville's address complements the Army's campaign to prevent suicide and help Soldiers struggling with mental health issues.
For more information, please reference the Army's program at Army Resilience Directorate webpage. Service members may find additional resources at MilitaryOneSource.mil for support.
Those who need immediate assistance should call the National Suicide Prevention Hotline at 988.
Featured Image Photo Credit: DVIDS/Staff Sgt. John Carkeet IV