Photo credit 11/11 Veteran Project
What do a decorated Army Command Sergeant Major and a winning race car driver have in common? A lot, according to the 11/11 Veteran Project.
The nonprofit received a phone call from retired Army Command Sergeant Major and the recipient of the 2022 Pat Tillman Award for Service, Gretchen Evans, a couple of months ago.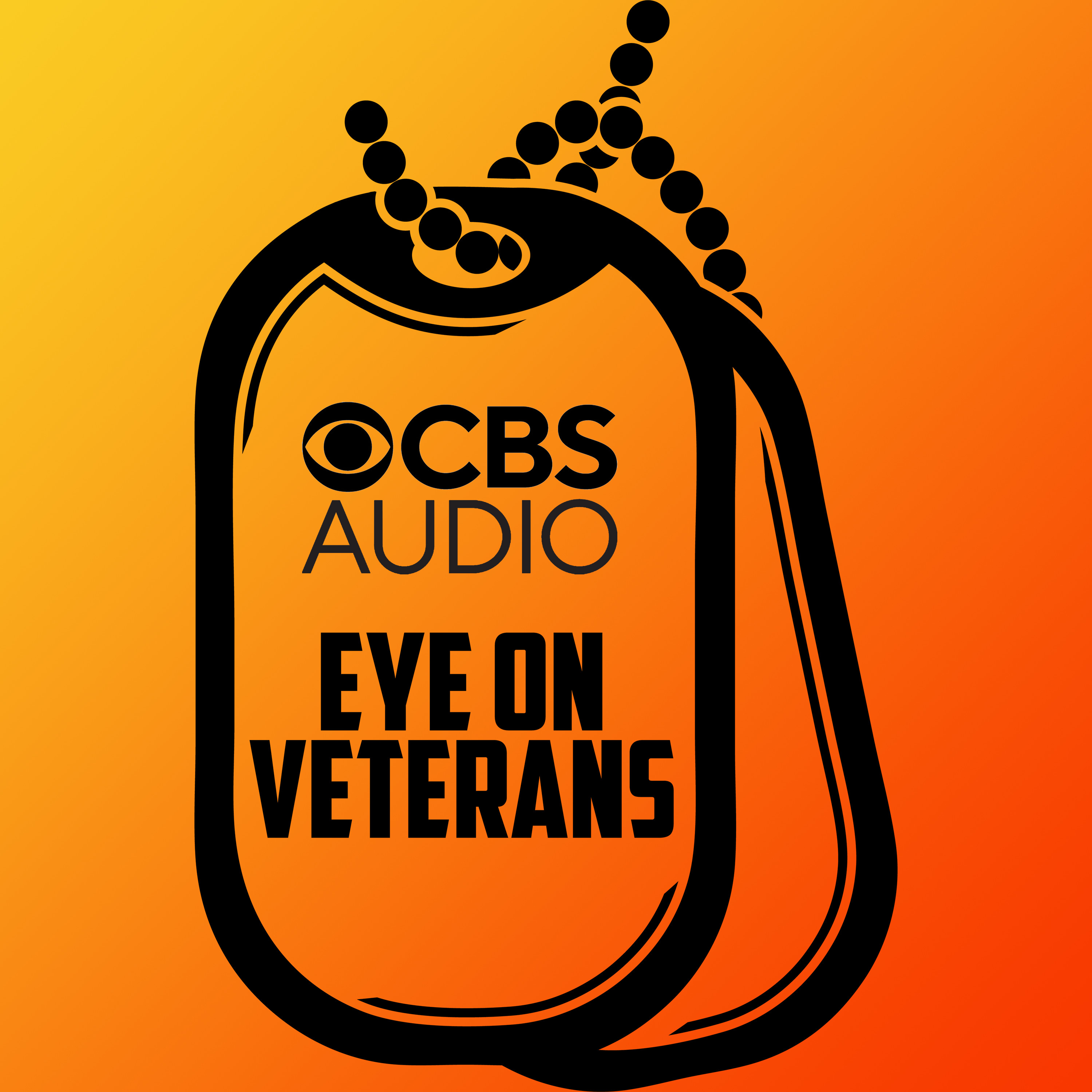 Podcast Episode
Eye on Veterans
Cloud Warriors: How a Marine is hiring vets for awesome tech jobs
Listen Now
Now Playing
Now Playing
"How can I help?" she asked. The 11/11 Veteran Project responded with a question back to Evans. "How can we help you?"
Race car driver Colin Garrett, 22, founded the 11/11 Veteran Project in 2019 to champion access to things like healthcare, job training, and entrepreneurship for veterans and military families. He even coined the hashtag #accesssaveslives for others to share their stories on social media.
Promoting organizations like The Rosie Network and Racing For Heroes, Garrett has helped raise money for stem cell treatments for veterans, ran the first Braille paint scheme in professional motorsports on his NASCAR Xfinity Series car, and even works as a tactical driving instructor between races to teach maneuverability and defensive driving techniques to special operators, active-duty men and women, and missionary groups.
This year has been a little extra-sweet for Garrett as he's taken on the TCX class of the TC America Series in road racing. He's placed first for three consecutive weeks.
Garrett has raced everything from Late Model Stock to ARCA (formerly known as K&N) to the Camping World Truck Series to the Xfinity Series and, now TC America since 2015.
Garrett also has a strong military connection. His two brothers, Capt. Bryan and Capt. Aidan White, have both served in the U.S. Army and have been deployed overseas. Bryan, while still a member of the National Guard, demobilized from his latest unit this year and is currently experiencing re-entry into the civilian world. He now serves as the CEO of 11/11.
With Garrett's vision and Bryan White's leadership as CEO, partnering with Evans's Team UNBROKEN was a no-brainer. Team UNBROKEN is comprised of veterans and civilians with disabilities who take on extreme sports together, like the World's Toughest Race back in 2019.
By showing the world that injuries and differing abilities don't define who they are or what they want to achieve in life, Evans's rope team has become an inspiration around the world.
"Rope team" is a military reference dictating that if one member of a group falls down, the others, tied together, pick them back up to continue on their journey.
"Everybody should have a rope team. You almost can't survive without one," she shared in a recent video for the ESPYS, where she received the Pat Tillman Award for Service.
So, when Evans reached out to 11/11, both teams got to work supporting each other's missions and broadening their reach — together.
"We feel like we are a part of her rope team now, and we want to do that for others," Garrett said. "We want to keep tying the team together to lift others up along the way because we help each other. That's what we do."
Garrett has been knocked down more than once in the racing world but realizes that to get what you want, "you just have to go. You just have to say 'yes' and keep moving forward, no matter how hard it is."
So, what do Evans and Garrett have in common? Their love of extreme sports and their love of people. And it's not just about winning for the duo. It's about supporting veterans and people who need a rope team to lift them up.
"No matter what you're going through, there's support and resources. You just have to know where to look. And we hope that by partnering with Gretchen Evans that we can continue to expand access to those who need it most," said Bryan White.
To join their rope team and follow along on both their journeys, you can find them at www.gretchensropeteam.com and www.11-11vets.com.
Reach Julia LeDoux at Julia@connectingvets.com.