Photo credit Getty Images
"Full House" cast members are paying tribute to Bob Saget, who passed away suddenly at the age of 65.
Candace Cameron Bure, who played Saget's on-screen daughter DJ Tanner in the beloved family sitcom and the Netflix reboot "Fuller House," spoke out on Twitter.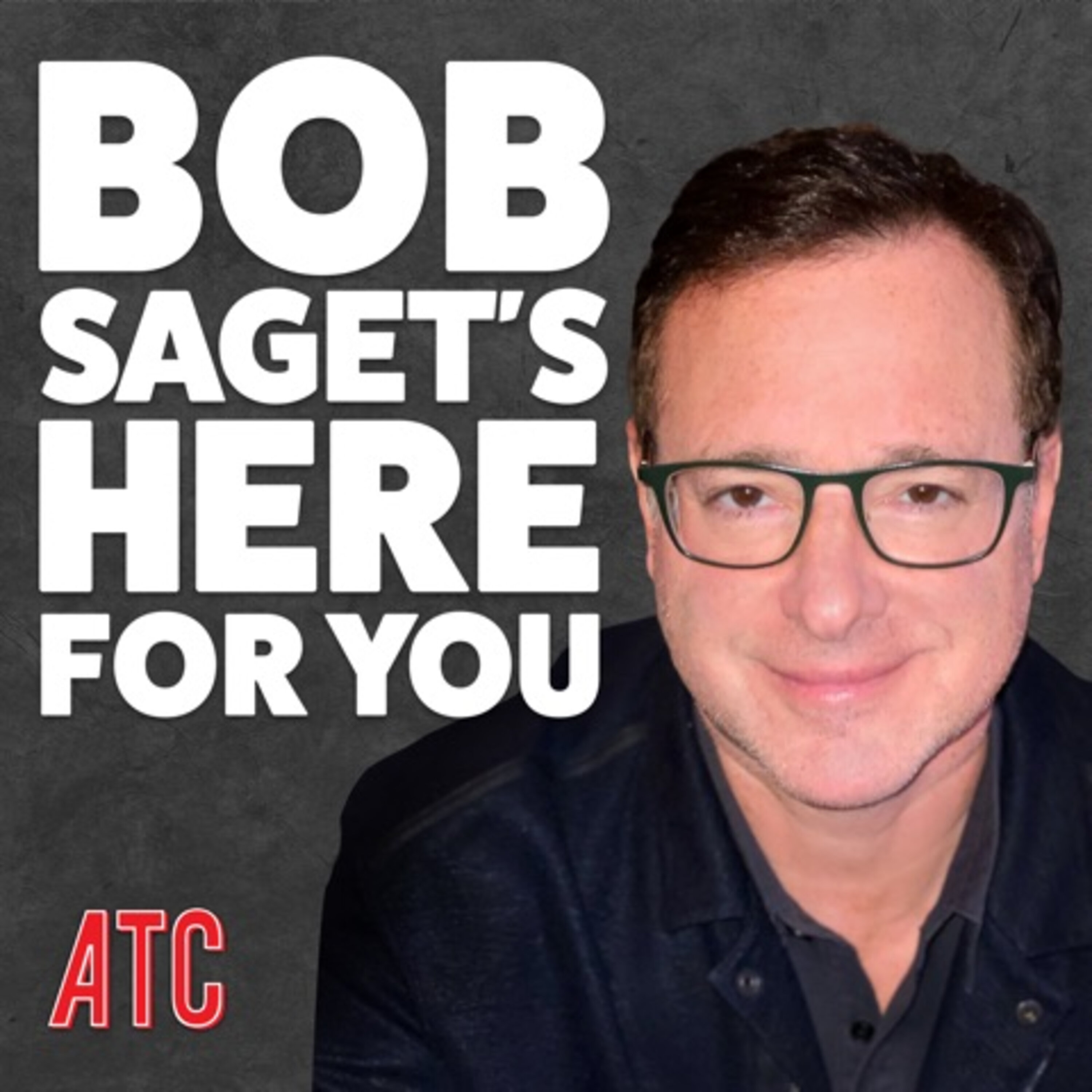 Podcast Episode
Bob Saget's Here For You
Bob Calls Some People | Bob Saget's Here For You
Listen Now
Now Playing
Now Playing
"I don't know what to say 💔"I have no words," she began
She continued: "Bob was one of the best humans beings I've ever known in my life. I loved him so much."
Cameron Bure isn't the only one to speak out.
Shortly after his death was confirmed by the Orange County Sheriff's Office, Saget's co-star and longtime friend, John Stamos, who played Uncle Jesse, also released a statement on Twitter.
"I am broken. I am gutted. I am in complete and utter shock. I will never ever have another friend like him. I love you so much Bobby," he wrote.
Dave Coulier, who starred as Uncle Joey, also took to Twitter to share his heartbreak.
"My heart is broken. I love you, Bob. Your forever brother, Dave," he wrote.
Mary-Kate and Ashley Olsen, who shared the role of the youngest daughter on "Full House," Michelle Tanner, also spoke out about their TV dad's passing. The notoriously private sisters shared a statement with Today on Monday, sharing that "Bob was the most loving, compassionate and generous man. We are deeply saddened that he is no longer with us but know that he will continue to be by our side to guide us as gracefully as he always has. We are thinking of his daughters, wife and family and are sending our condolences."
Saget starred as America's TV dad Danny Tanner on the sitcom from 1987 through 1995 and again from 2016 through 2020.
He was found in his Orlando, Florida hotel room around 4 p.m. on Sunday by security and pronounced dead on the scene.
A cause of death is not known at this time, but the Sheriff's department noted that detectives found "no signs of foul play or drug use in this case."
He is survived by his wife, Kelly Rizzo, and three children, Aubrey, Jennifer Belle, and Lara Melanie Saget.
LISTEN on the Audacy App
Sign up and follow Audacy
Facebook | Twitter | Instagram
Featured Image Photo Credit: Getty Images