Photo credit Getty Images
Jodie Sweetin is best remembered as the middle daughter, Stephanie Tanner, on the beloved sitcom "Full House."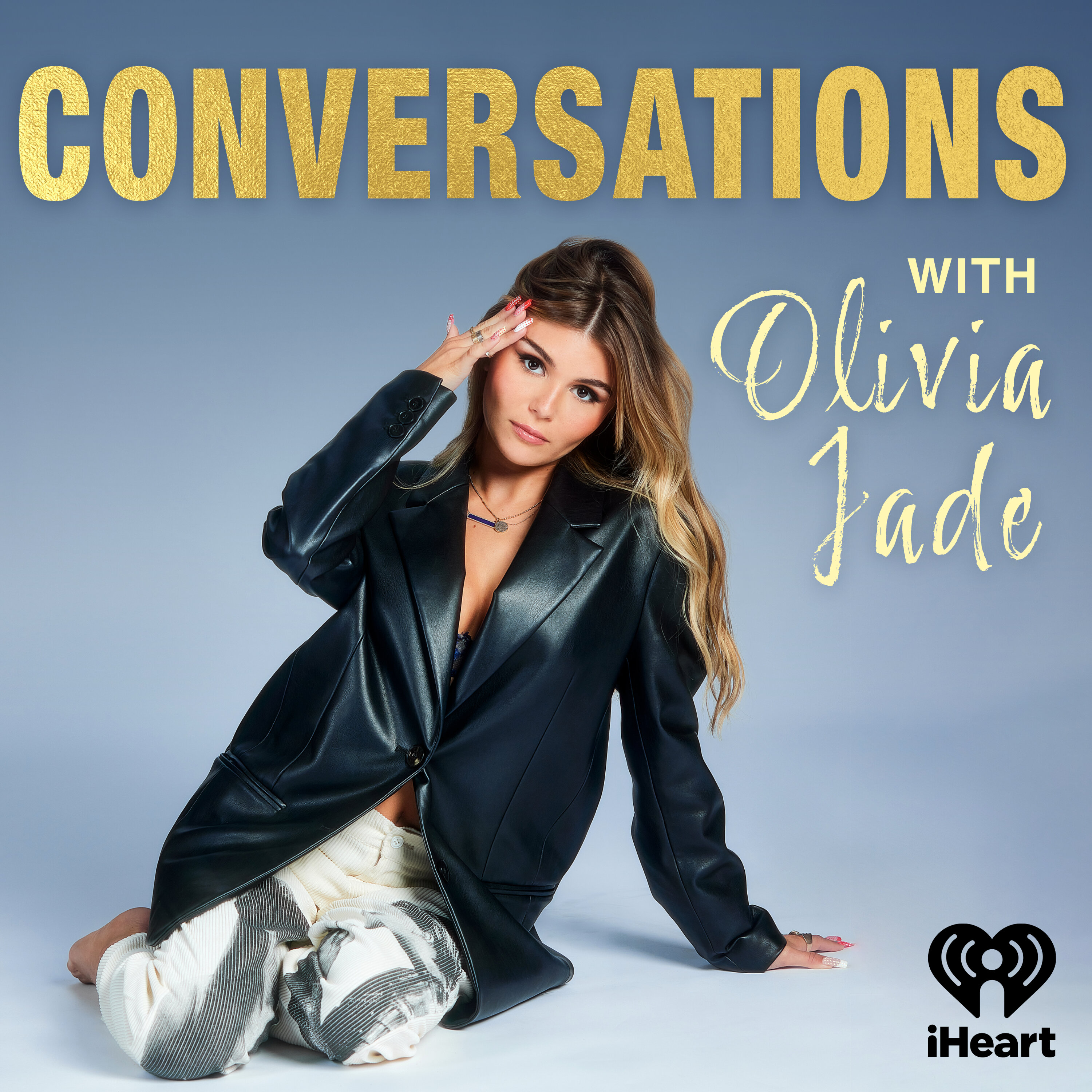 Podcast Episode
Conversations with Olivia Jade
Conversations with Jodie Sweetin
Listen Now
Now Playing
Now Playing
Only five when the show debuted in 1987, Sweetin's father on the show was played by Bob Saget, but from Sweetin's telling, the line between adults and kids when the cameras stopped rolling was thin and instructive.
"I remember Bob just being really inclusive of his kids [on the show]," said Sweetin on a recent episode of the "Conversations with Olivia Jade" podcast. "And he didn't talk to them like they were idiots. And he did the same with me. Like, he treated me with respect as a young person and so did John and Dave. I understood that when I had kids, you can joke with them, you can have real conversations," she explained.
Exclusive Station
My Friends Rock
Listen Now
Now Playing
Now Playing
The love for the original show eventually initiated a reboot, "Fuller House," that ran from 2015 - 2020. Sweetin, now 40, found that her experience on the original show guided her on how to deal with the new child actors on the reboot – not to mention that she is now a real life mom herself, with two daughters, Zoie, 14, and Beatrix, 11.
"We were the kids that they joked around with in between takes," said Sweetin. "And, you know, I would spend time with Bob's family on weekends. And somebody would change the twins' diapers, like my mom or a teacher. It was just a family unit, and I'm so incredibly grateful for it, because I just gained this huge family of people that I know love me no matter what. Whatever happens, our differences or whatever, we just genuinely love each other. And no matter what happens, we'll always show up for each other."
As Yahoo Entertainment reported, it seems the "Full House" cast has had a text thread going for a while. After Saget's untimely death last January, Sweetin admitted to Good Morning America around that time that the thread got a little less funny.
"It happened so suddenly," Sweetin said. "And to lose someone who was such a wonderful, big, shining personality like that — in all of our lives — it's been a lot."
It was apparent to podcast host Olivia Jade Giannulli – daughter of original "Full House" cast member Lori Loughlin ​​– how close the cast was. "Even being at Bob's memorial recently," said Giannulli, "it's like, the love that fills the room when it's all of you guys together is so genuine."
As is often the case with child actors, once the original show ended, Sweetin felt a little typecasted and had some resentment towards the show, which led to some bad life decisions.
"It's a blessing and a curse," she said, "and, I think, in a way I've grown through it and grown to accept it. I think, at some point, when I was young, there was some resentment about it… and absolutely wanting to shed that image. And I think sometimes I did some really self-destructive things to do that."
Thankfully, she revealed on the podcast that she is 14 years sober.
And as also often happens in time, Sweetin has come to appreciate the deep connection fans have with that little girl character she created way back.
"And I've now come to this place where I really appreciate that," Sweetin concluded. "I'm glad that I get to bring that to somebody. Now, do I wish that I had other opportunities or that people take me as seriously doing something else? Absolutely. I know I can do a lot more. But sometimes I just have to make the choice… what do you want to do? Do you wanna fight and only wanna try and do what you wanna do? Or do you want to just lean in to the fact that you make people happy being this person?"
LISTEN on the Audacy App
Sign up and follow Audacy
Facebook | Twitter | Instagram
Featured Image Photo Credit: Getty Images