The Minnesota Timberwolves should be getting ready for the second round of the playoffs. Instead, they're going to have to win two straight games to save their season.
Thanks to a couple gut-punch collapses, the T-Wolves enter Game 6 of their series against the Memphis Grizzlies down 3-2. Two of their losses were the products of big leads gone sideways, which looks even worse given some of the gaffes from Minnesota's stars.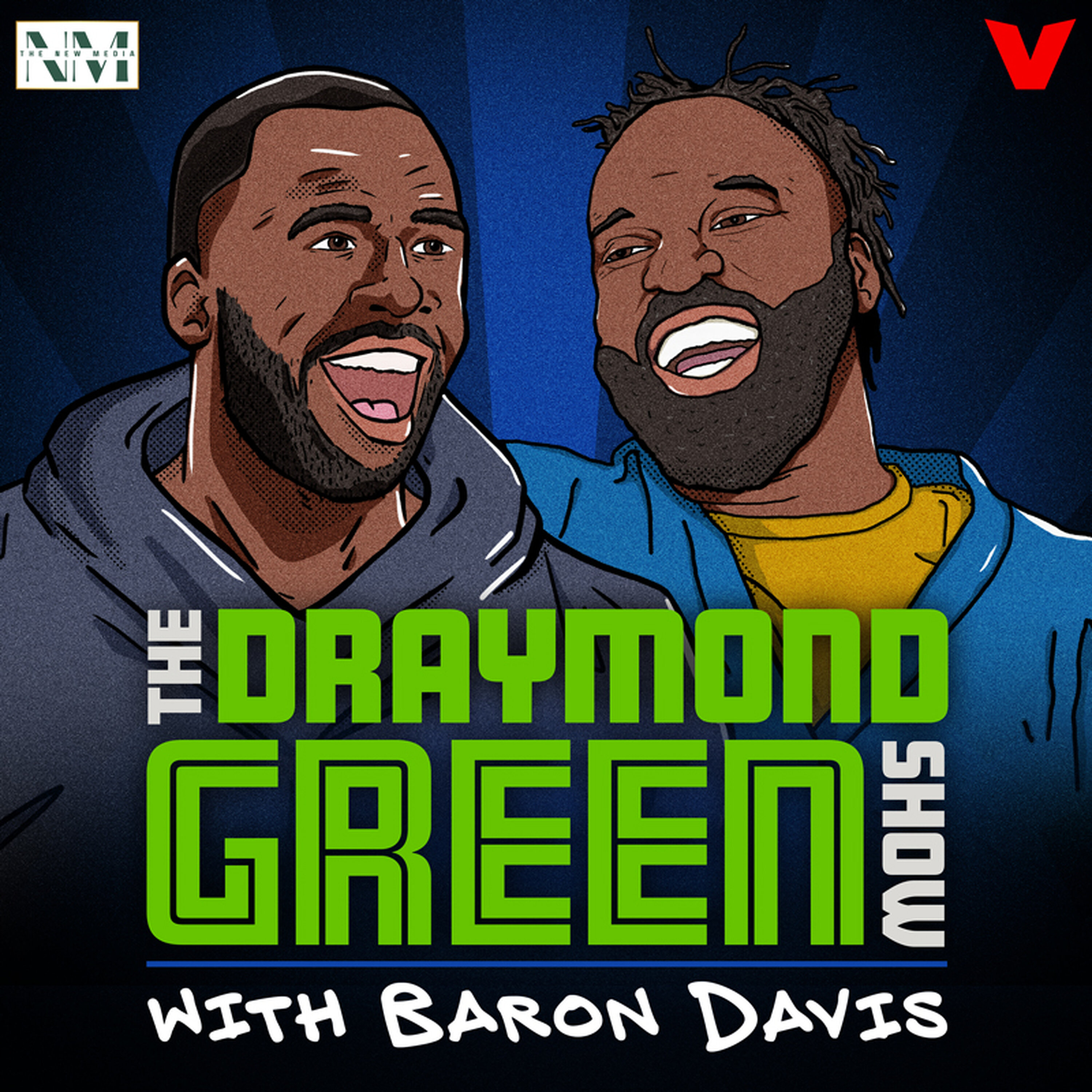 Podcast Episode
The Draymond Green Show
Dubs Beat Denver, Grizzlies-TWolves Chaos, and a Rant About the Media
Listen Now
Now Playing
Now Playing
Karl-Anthony Towns was roundly criticized for chirping the Grizzlies crowd by hushing them as the T-Wolves were blowing a fourth-quarter lead in Game 5. That came after his ill-fated "We in Minnesota" comment that he made while mic'd up in Game 3.
Golden State Warriors star Draymond Green on his podcast sent a message to Towns: talk as much as you want, but you better back it up.
"Minnesota is up 4-1 and yet they're down 3-2," Green said (15:50 mark in player above). "It's absolutely incredible how those guys have put themselves in position where they should have already won four out of five games and somehow they've managed to only win two of them. I mean, it seems to go wrong every time Karl Towns says something on the mic or he tells people to shut up or waves.
"At some point you probably just should be yourself because it just hasn't been going right for him when he does that. And I've never known Karl Towns to be such a big talker, and this year, especially as of the last few months, it's been a lot of that. And when you talk like that, you've got to back that up. And Memphis ain't hearing it, the way it feels to me is they're like 'Oh, he's talking? Alright, turn it up.' That's how it ends up looking on the TV screen, but obviously it's not that."
Towns wasn't Green's only victim, either.
Anthony Edwards is emerging as one of the NBA's brightest young stars, and he turned heads last week when he declared himself the top defender in the NBA.
It reflected poorly on him when he then attempted to make a steal on the final play of Game 5, missing the ball and giving Ja Morant a free lane to the rim for a game-winning layup.
"Ant Man, when you say stuff you've got to back that up, Ant Man," Green said. "You come out last week and say I'm the best defender in the NBA, and then you give a guy who hadn't shown much confidence in his shot throughout the night, who we know gets to the cup and is finishing with the best of them or is the best, and you gamble and give him a straight-line drive with three seconds to go? …
"To gamble for the steal, I didn't understand that. I was very shocked by it, but that's been indicative of the things that they've done all series long in Minnesota and the reason they're down 3-2 when they should've already taken the series 4-1."
The T-Wolves are the lower seed, but they've played well enough in moments that it's inexcusable for them to be in the position they're in.
But who knows, maybe they can pull a rabbit out of a hat now that their back is against the wall.
LISTEN on the Audacy App
Sign Up and Follow Audacy Sports
Facebook | Twitter | Instagram
Featured Image Photo Credit: Erik Williams/USA Today Sports Images