Although Andrew Wiggins took a majority of the credit and spotlight for the Warriors' victory over Boston in Game 5, Steph Curry's poor performance was the talk around the Chase Center on Monday. Only a few nights after going off for 43, Curry finished with only 16 points while snapping his streak of 233 games with a 3-pointer made over the regular season and playoffs.
With the chance of winning a fourth NBA title being only one win away, Curry is expected to come out "angry" and on a mission in Game 6--at least according to Draymond Green.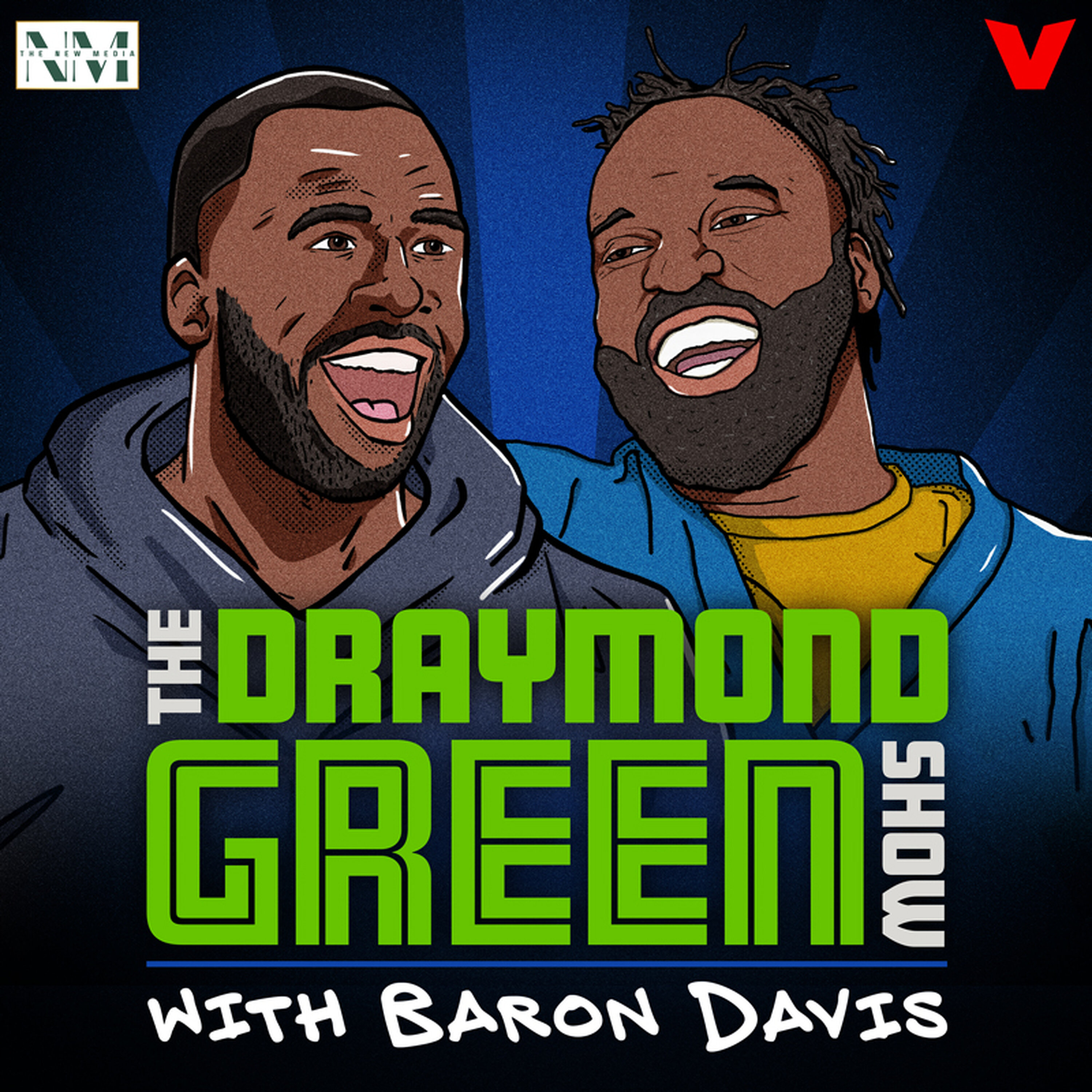 Podcast Episode
The Draymond Green Show
The Draymond Green Show - Game 5 Reaction: The Wiggins Game + Steph Struggles
Listen Now
Now Playing
Now Playing
On the latest episode of his podcast, The Draymond Green Show, the Warriors forward believes that Curry's performance in Game 5 is a testament to the Celtics' great defense as well as an indication that the two-time MVP will "explode" when the series heads back to Boston.
"First playoff game ever not making a three. What does that say to me? Aye the Boston Celtics defense did a good job, he missed some that he would make for sure. But they did a good job, you have to give their defense credit. You know their defense is as advertised. But what that says to me is, game 6 I feel like he's just gotta be due for an explosion."
Green adds that knowing how Curry responds to having a bad night, he knows he will be extra motivated.
"When does Steph Curry not make a shot? I've seen Steph not make many shots before and I know how he responds to that. To not see him make a three, I know the response that I'm expecting. None the less, he was extremely important to the game."
Curry's impact will always be felt when he's on the court but he certainly wasn't his dominant self, finishing the night with a series-low 16 points on 7-of-22 shooting from the field while going 0-of-9 from 3-point range. It's the first playoff game of his career where he hasn't made a 3-pointer.
Green also touched on Curry's performance in his post-game presser where he called bull on the narrative that Curry doesn't have any help on the roster.
"I don't think there's a different type of satisfaction," Green said after the game. "A win is a win whether Steph gets 43, 10 and 4 or whether he finishes with 16 on 7-for-23 shooting. A win is a win. Obviously, we have spoken about helping him. I don't think he's out there helpless, like, that's the narrative. But everybody's doing their part. Tonight, a night that he didn't have it going, we found offense elsewhere and that's kind of what it's been. But in the same token, if he's got it going, we're going to be heavy Steph Curry. That's just what it is."
"So this whole notion that this guy doesn't have help, when he's got 43, he's going to keep shooting. And we're going to do all that we can to get him shooting. So it was huge. Now, that's good for us. He was 0-for-9 from three. He's going to be livid going into Game 6 and that's exactly what we need."
If Curry does bounce back in Game 6 and lead the Warriors to their fourth NBA Championship since his arrival to the bay in 2009, it would be the perfect way to end an incredible run for the Dubs and earn Curry his first Finals MVP trophy.
Follow Jasper Jones on Twitter: @jonesj2342
LISTEN on the Audacy App
Sign Up and Follow Audacy Sports
Facebook | Twitter | Instagram
Featured Image Photo Credit: Ezra Shaw/Getty Images