Photo credit Courtesy of Bones Fork
Bones Fork began when Robert Dufresne (lead singer) and John Terzian (guitar/vocals) first met in 2014, just a couple of guys getting together to jam once and a while, which turned into something much bigger. Dufresne and Terzian are both former Special Forces soldiers and have held the band together as several new members have joined Bone's Fork including Joe Felice on bass and Maurice "Zip" Zepeda on drums.
"We don't want to make too much of our military background," Dufresne and Terzian explained to Connecting Vets, "but we also don't want to shy away from it. We're proud of our service, and we're grateful for the many opportunities being soldiers gave to us—not the least of which was meeting and working alongside some great people, many of whom are heroes to us."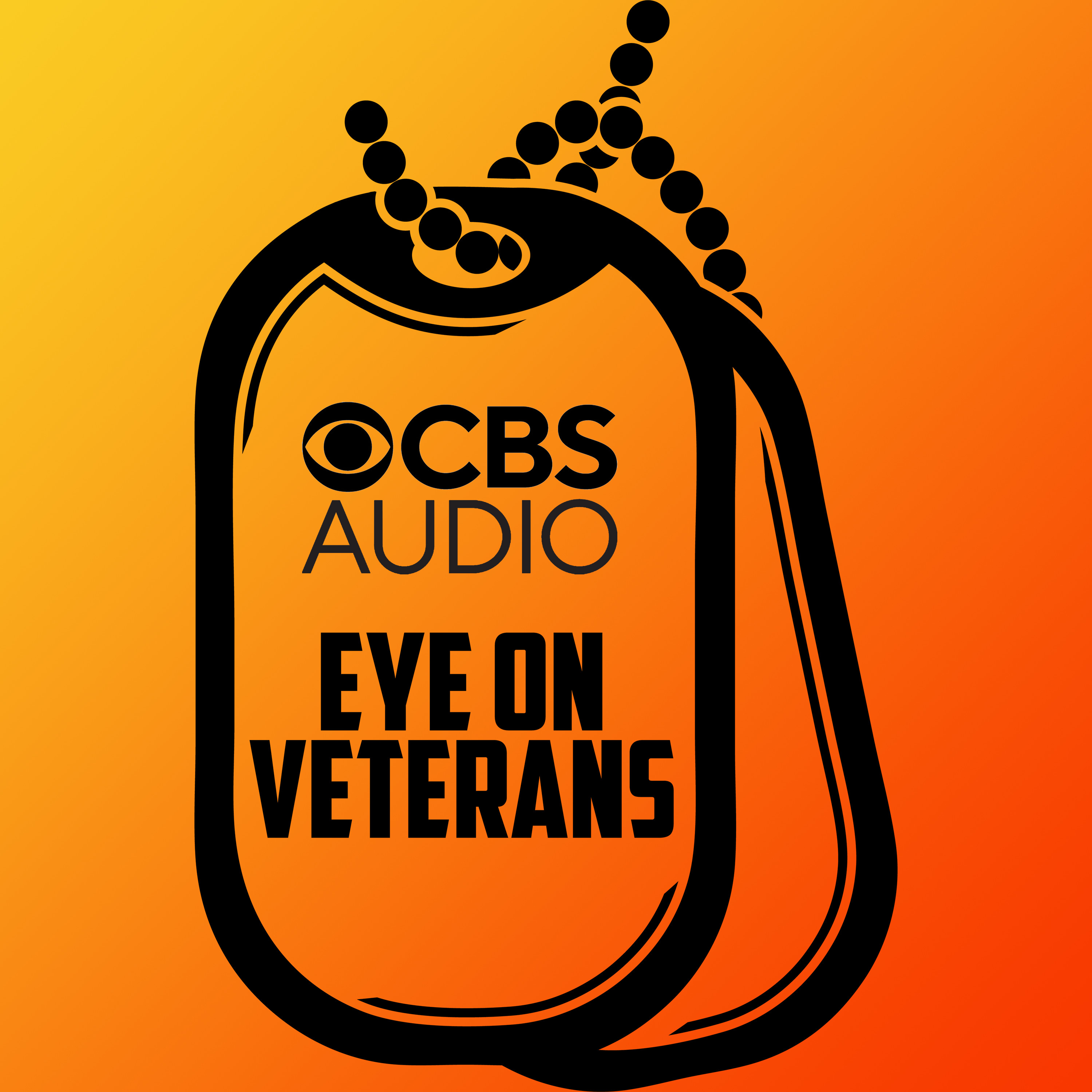 Podcast Episode
Eye on Veterans
SF vet Herb Thompson on the fall of AFG
Listen Now
Now Playing
Now Playing
With two albums under their belt (Goat Tree and Beautiful Circle) their music has become known for drawing inspiration from their military experiences. Bones Fork prefers to let people interpret their lyrics without explanation, feeling that their songs can mean different things to different people.
Photo credit Courtesy of Bones Fork
Even the band's name is a call back to Rob and John's Special Forces background. "The band takes its name from Bones Fork Creek, a swampy area in the backwoods of North Carolina, where the U.S. Army Special Forces conduct candidate Assessment and Selection as well as other training for Green Berets," Dufresne told Connecting Vets.
"A testing ground for Special Forces and other special operations specialties, Bones Fork Creek is not a fun place to be. Anyone who has trained in and around or crossed Bones Fork has a story, and those stories, while usually hilarious, do not end well," he continued. "The moniker speaks to our roots as a band and serves as bona fides to those who know about it."
But in the case of some of the Special Forces and military lore embedded in their music, the band agreed to offer a peek behind the curtain:
Bones Fork: Songs with pretty overt lyrics or titles on this album include "Bangalore" and "Breacher Up." The word Bangalore never actually appears in the lyrics of the song, but there's a reason for the title. The Bangalore Torpedo is a land mine designed in India and first saw use during WWI. It has historically been used as a breaching charge for wire obstacles.
The song's driving beat inspires movement, and for us, the lyrics are reminiscent of thoughts or inner monologue during long ruck marches or late night runs during train-up for assessment and selection. The song hints at the self-inflicted pain used to break through personal obstacles. It speaks to the physical sacrifice and mental toughening one electively endurances in order to become a better version of oneself for a purpose. In our case, it reminds us of Special Forces Assessment and Selection or the preparation for any physically and mentally punishing feat from our military experiences. The pain is sought out, embraced, and used for good, as in the song's second verse: 
I feel no sorrow for myself
No one can take this away
The pace is unrelenting
I crave it every day
In the case of "Breacher Up," the song title is a phrase that members of special operations are familiar with using in order to call up a member of the team who specializes in gaining entry—whether it's a locked gate or door, a wall, or any other impediment to the team's progress to the target. Although Breachers have a multitude of techniques to break through obstacles, one of the most dynamic and famous is an explosive charge of some sort. In the context of the song, we liken a heroine girlfriend or wife to a Breacher. And there are many real-life examples of this throughout the entire military and, indeed, well beyond.
Photo credit Courtesy of Bones Fork
"Breacher Up" really is a salute to anyone who has sort of "rescued" another person by breaking down the rough exterior and letting their softer, more human side shine through so they can enjoy life as it is meant to be. In our personal experience, this is most often evidenced by strong women helping men break through their own rough exteriors so that they can be vulnerable and emotionally available in relationships. In the bridge, Rob sings:
You made me open my eyes so I could see the world - in a brand-new way
You opened my mind to a brighter day
I can't imagine what I might have missed
You covered my big fat mouth and said, "I've got this."
You won't have to look far at all within the special operations community to find examples of this. We and many of our friends have been rescued by our own "Breachers," and it's not always women saving men. There are women in special operations and throughout the military as well who have been helped by their boyfriends, husbands, friends, etc. This is not that uncommon a scenario.
But in our case, we've chosen to use terms that our people understand as a metaphor for the power and hard work it takes to achieve something this important and salient to living a good life beyond life as a warrior.
The last song we'll address for now is "Beautiful Circle." It doesn't necessarily have the overt military terminology as the others in their titles. But it's a song that we don't mind explaining a bit. We first wrote this song in a cabin in the middle of the Uwharrie National Forest in North Carolina. The Uwharrie happens to be one of the vast tracts of the state that serve as "Pineland," the fictitious country that endures a pitched conflict in which Special Forces candidate/students undergo their final test proving their ability to wage unconventional warfare in the Special Forces qualification, or Q-course's culmination exercise.
"Beautiful Circle" is a tip of the beret to the fact that, decades before the recording of the song, Terzian and Dufresne were both students in the Q-course, trying to earn their Green Berets.
Photo credit Courtesy of Bones Fork
The fact that they found themselves again in the heart of Pineland, in a band founded by Green Berets recording rock-and-roll songs about, in many cases, their lives and experiences while members of the Special Forces Regiment, is one of the many symbolic meanings behind the title. While Terzian found the melody in a guitar chord progression, which kicked off a late-night jam before our last day of recording at the cabin, Dufresne wrote lyrics for the jam the next morning. As the verses essentially recap the previous week at the cabin, the lyrics for the entire song came together in about 25 minutes. "Beautiful Circle" is, quite literally about that week at the cabin in "Pineland."
-------
Live music has certainly taken a heavy blow during the pandemic, but the band is now back to playing live shows and touring to support Beautiful Circle. For Bones Fork, music has an intrinsic value that speaks for itself, but the band members would also like to use their music and their platform to do positive things for their community.
"Listening to and reflecting on a song or an album has provided the signposts for my life's most significant junctures. In that way, I think music is magical. If we could tap into that with other people—and it doesn't have to be our music—that would be quite the achievement. We're not trying to be famous, and I don't think there's any danger of that happening. Being musicians and songwriters gives us a whole new avenue toward living lives of meaning and purpose," Dufresne explained.
"We have a pretty simple mission statement: reach people and do good things with those connections."
Want to get more connected to the stories and resources Connecting Vets has to offer? Click here to sign up for our weekly newsletter. Reach Jack Murphy: jack@connectingvets.com or @JackMurphyRGR.
Featured Image Photo Credit: Courtesy of Bones Fork