Photo credit Courtesy of J.T. Patten
For years J.T. Patten (a pen name) worked as an intelligence contractor working for the intelligence and special operations community. Most of what he did, he's unable to speak out to this day but one can take a guess at some of his work. When it came time to clean out his garage, he sent me boxes of his old books. Lots of them were about Iran.
These days Patten works in the private sector while writing fictional works, his most popular books are the Task Force Orange series. After penning several novels in the series, a new series of short stories will soon be published in Tactical Life magazine. I asked Patten a few questions about the series, which is about what is perhaps America's most secretive (real-life) military unit.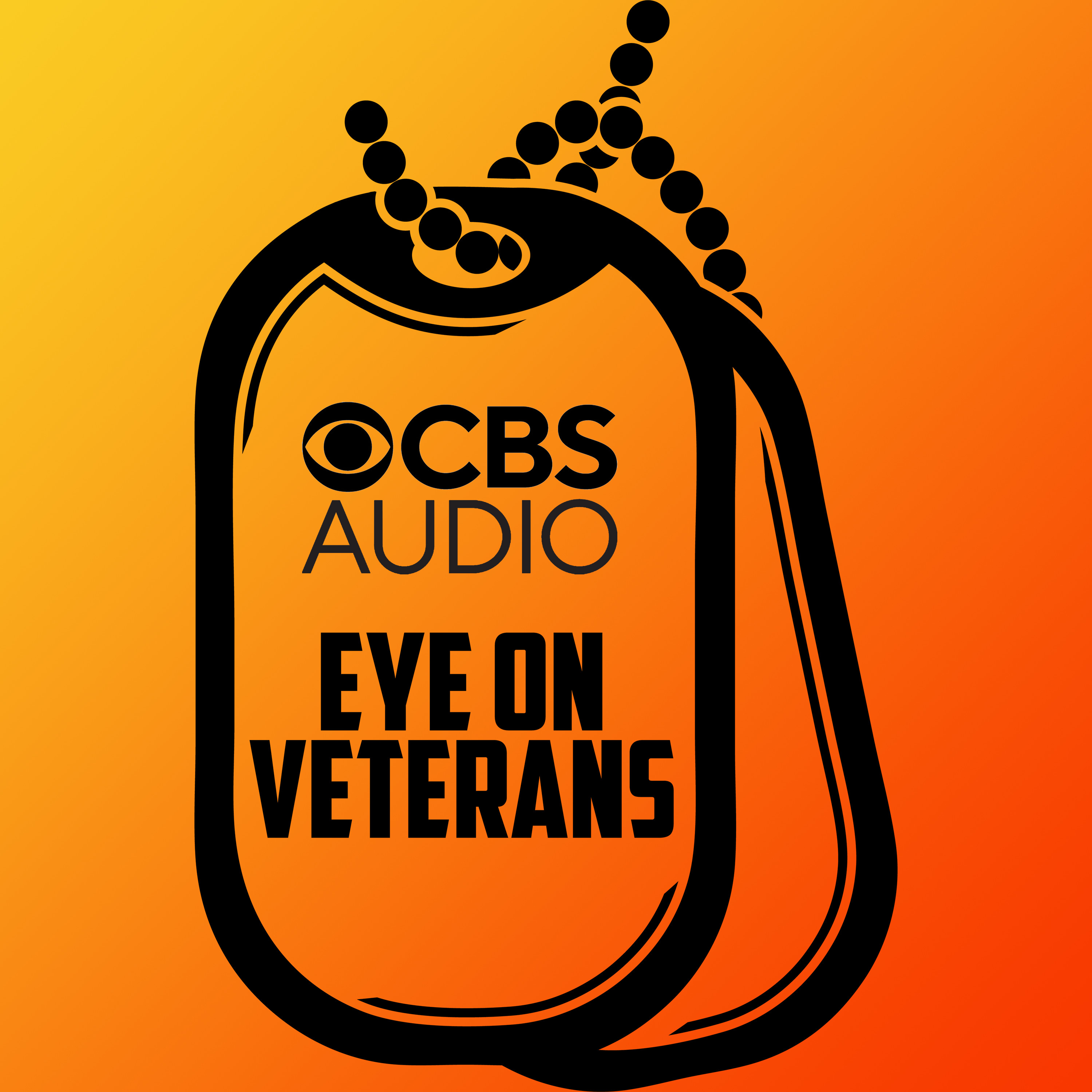 Podcast Episode
Eye on Veterans
Aftermath: Florida vets still feel the pain post-Hurricane
Listen Now
Now Playing
Now Playing
As a reader and special ops veteran, I found Patten's novels to be a breath of fresh air in a genre otherwise filled with tropes, cliches, and boring cookie-cutter plots. Naturally, I was excited to hear that the series was returning and decided to bother the author with a few questions.
Connecting Vets: What can you tell us about the Task Force Orange series?
Patten: The Task Force Orange series is about a spin on the Intelligence Support Activity being re-organized/disbanded back into other Joint Special Operations Command entities leaving some resources available for a domestic surgical entity comprised of one of its more unstable team members and a rag-tag bunch of other mission support "operators."
This allows me to create, under my agreements to CIA and DOD, a fictional world for a black operations capability that leverages the same model of human intelligence (HUMINT) and signals intelligence (SIGINT), but doesn't disclose any sensitive information.
The main protagonists (or anti-heroes to a large degree) are Drake Woolf, a neurodivergent Army SOT-A SIGINT warrior who later becomes part of the Task Force Orange teams, and his partner/mentor Sean Havens, another intel-type who has been embroiled in black ops. Both have had their own series that converge to the same worlds. My intent of the Task Force Orange series was to give readers a more accurate depiction with a more true black ops experience vs the white-hat cowboy Navy SEAL, Delta-types, and CIA Special Activities Division characters that are woefully outside of their lanes under the auspices of being a veritable black operations story. That's not to say the books aren't written well, it's just a far cry from reality—or realistic fiction, for that subject matter.
Connecting Vets: There are several novels in this series, what inspired the jump to short stories in a published magazine?
Patten: I wish I could say it was a decision I made after weighing a lot of options. The Task Force Orange series never really saw the interest and lift that I thought it would. There were also significant impediments to keeping a series on a publishing schedule when DOD and CIA pre-publication reviews took longer than the 9-month publishing windows I was given. That speaks nothing of the public information that was redacted, which hampered some ability to be nimbler, devise timely go-to-market branding and book campaigns. The opportunity presented itself for the short stories when I met the chief editor while I was picking up a new puppy. He and I started chatting on some concepts and how magazines of the past used to incorporate quick short stories that fit the nature of the publication.
Connecting Vets: How have you liked writing shorter works of fiction? Does it work for the Task Force Orange series?
Like most of my jumps into something new, it's harder than I expected. Writing a concise yet detailed tale while also giving enough character background and keeping up a pace—and then starting another episode with some re-cap, all under 1,600 words (per issue) was pretty daunting. I think I've achieved it along with some nice cliffhangers to keep folks invested.
It works for the Task Force Orange series as I took a step back into the past for Drake Woolf like an origin story before he moved to this fanciful domestic ops role.
Connecting Vets: What publication will they be published in, and how can people find it?
Patten: The Drake Woolf "Lone Woolf Stories" will be featured in the November/December 2022 issue of Tactical Life Magazine (which will be available on newsstands and outdoorgroupstore.com on November 15).
Connecting Vets: What does the future hold for the series and protagonists? Can you reveal anything about the plot of these upcoming adventures?
Patten: Each 4-episode series will be based on a weapon system that is included in the story. It's a way to feature something unique, but in a manner that is part of the narrative without it being a product-focused sales tool. I really like how the first series turned out. I suspect like everything in publishing, future of the series and protagonists is based on readership uptick and feedback. The reach of Tactical Life is massive into the target audience of my stories, so it would be nice to find that this vector captures some interest that would afford justification to crank out more of the books. I know Sean Havens and Drake Woolf have a lot more adventures and readers should hear the true stories of the blacker-than-black world they operate in where gray wins over black and white.
Want to get more connected to the stories and resources Connecting Vets has to offer? Click here to sign up for our weekly newsletter. Reach Jack Murphy: jack@connectingvets.com or @JackMurphyRGR.
Featured Image Photo Credit: Courtesy of J.T. Patten