Photo credit Warriors and Whiskey
Warriors and whiskey is about bringing veterans together, and what better way to do that than through whiskey?
In Dec. 2020, Navy veterans Milo Kaciak and Tom McLendon and Navy active duty member Jason Spencer founded the company to cultivate a community of whiskey enthusiasts bound by their shared interest in whiskey.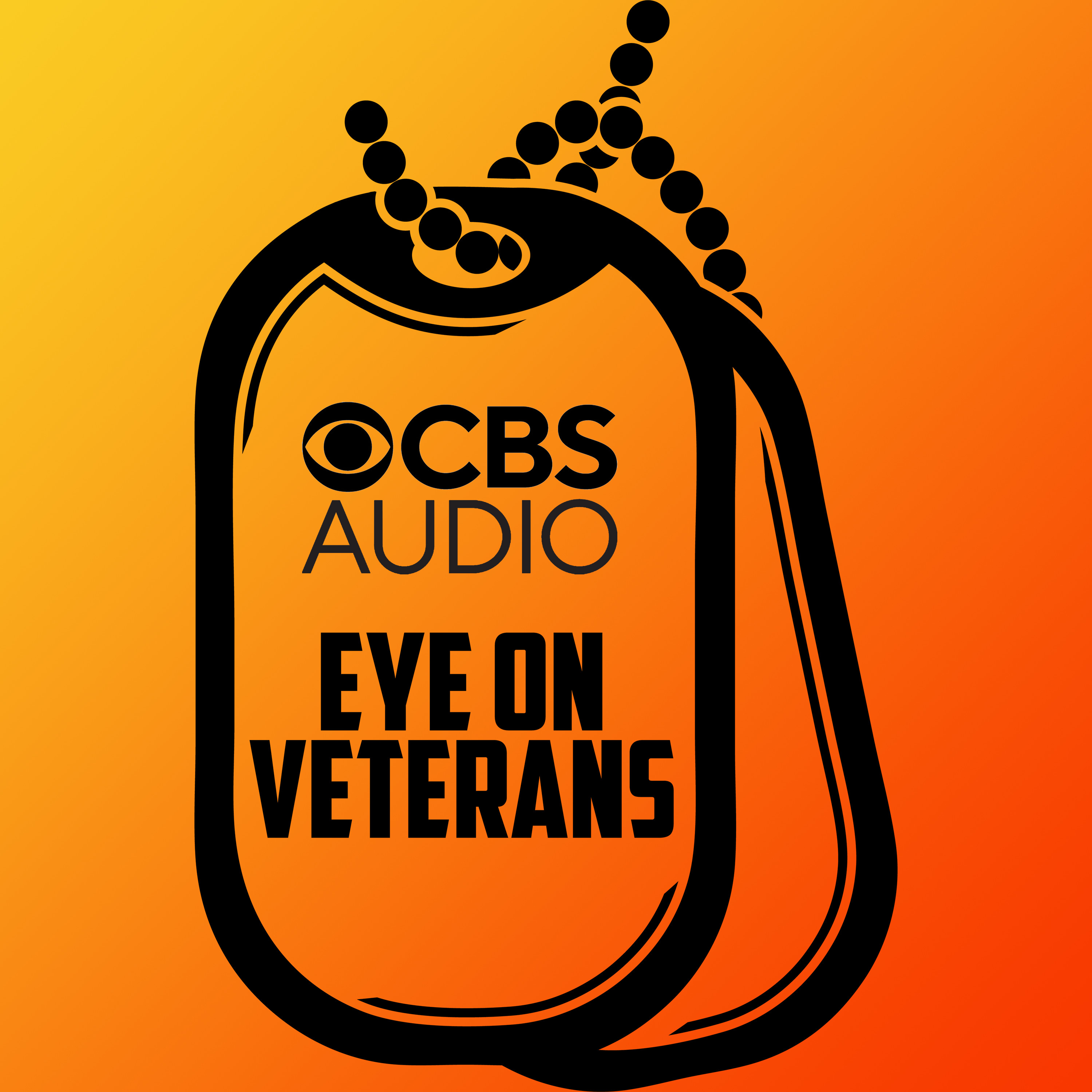 Podcast Episode
Eye on Veterans
Veteran Victory! From Toxic Protest on Capitol Hill to the President's signature
Listen Now
Now Playing
Now Playing
"In December 2020, I was looking for an outlet. I was tired of seeing all the craziness that was [happening] on social media," Spencer said. "I was looking for whiskey clubs that were local and then I got curious to see if there was any military-related whiskey clubs and there weren't."
From there, the three men joined together to begin an exclusive whiskey club for veterans.
The name Warriors and Whiskey is inspired by the millions of selfless American heroes that have laid their life on the line for our amazing country and our way of life, according to its website. The fierceness and boldness of American warriors are exemplified in the spirits that we so often raise in honor of their service and sacrifice.
After Warriors and Whiskey began, it quickly blew up and continued to get bigger and bigger.
"We started out all on social media but we have moved that in completely different direction and although we are still online in a big way, now we have ambassadors across the nation who are growing chapters of warriors and whiskey," McLendon said.
The company doesn't sell whiskey per se, but it partners up with distilleries across the country.
"We pick a barrel out and help advertise and sell it," Kaciak said. "But within the next 4 to 6 months, you will see our first [private label] bourbon come out."
He added that in the near future, people can expect to see the Florida-based company start its first distillery tasting room.
"The goal is to have these micro-distilleries across the country where we have our largest chapters," Kaciak said.
Currently, Warriors and Whiskey has 65 ambassadors around the country growing local chapters.
"What we are trying to do is bound the best parts of being in the military and that comradery and getting together and developing meet-ups and situations where we can get people together and build those bonds that brought us to those places and that's probably the biggest focus," Kaciak said.
He said that the best times military members ever have is when they go on deployment and "beforehand, you may not know all the people you're going in with, but you go to the bar with everybody and have a few drinks and build that friendship; that brotherhood or sisterhood," he said. "You go through everything that you go through and then on your way back home, you decompress and do the same thing."
As soon as the company got off the ground running, Kaciak, McLendon and Spencer knew they hit something that would be very special for so many veterans.
"This company is absolutely the team that I needed to plug into," McLendon said, adding that 1 in 100 veterans will tell you that the thing they miss the most when separating from the military is the comradery.
Kaciak said one of the biggest things he feared about getting out of the military was the disconnected feeling.
"I was in the civilian world before I joined the Navy and realized after being in the military all these years that there isn't much out comparable to being in a group of folks like the military," he said. "I was ready to get out but wasn't ready to leave that comradery."
After there was so much interest and veterans joining the Warriors and Whiskey veterans club, the founders decided to open another club for the spouses and supporters of the veterans' whiskey club.
Spencer said it was important for him, Kaciak, and McLendon to start the second club so that the supporters also felt connected. Another thing that has been important to the founders is giving back to veterans.
One of the first events Warriors and Whiskey held was a tasting at Saint Augustine Distillery in Florida that benefited K9s For Warriors, which provides highly trained service dogs to military veterans suffering from PTSD, traumatic brain injury and/or sexual trauma.
Since then, the company has done barrel picks with different distilleries such as 10thMountain Whiskey in Colorado that benefitted House for the Warriors, which supports homeless military veterans through their transition off the streets and into self-sufficiency.
Spencer said a portion of any merchandise the company sells is handed off to a veteran charity.
"We are always looking for different charities and find ones that are underfunded; smaller ones that really need the money," Spencer said.
In the future, the founders see Warriors and Whiskey splitting into two sides. One side will continue selling merchandise, partnering with distilleries, and taking trips to different whiskey trails across the world.
"That travel arm is going to be is going to be amazing," Spencer said. "Being able to have a bunch of veterans go together to Scotland and tour the whiskey trail there and then, you know, Ireland and Canada and Japan."
The other side, the club side, will become a nonprofit.
"That way it helps give us a better ability to raise funds and to donate to where we can put that into charities and other stuff that we want to effect," Kaciak said.
Spencer added that the nonprofit side of the company will also focus on getting scholarships to fund veterans to take the whiskey trail trips that otherwise wouldn't be able to afford it themselves.
At the end of the day, the goal is to bring as many veterans together as the company possibly can.
"We want to do whatever we can do to provide that environment where we can bring veterans together in a place where they can kind of let loose and build that friendship and bonds again," Kaciak said.
For more information or to join the whiskey club, visit warriorsandwhiskey.com.