Photo credit Matt Winkelmeyer/Getty Images
Zach Braff and Donald Faison of "Scrubs" fame are back together and this time they've brought along John Travolta.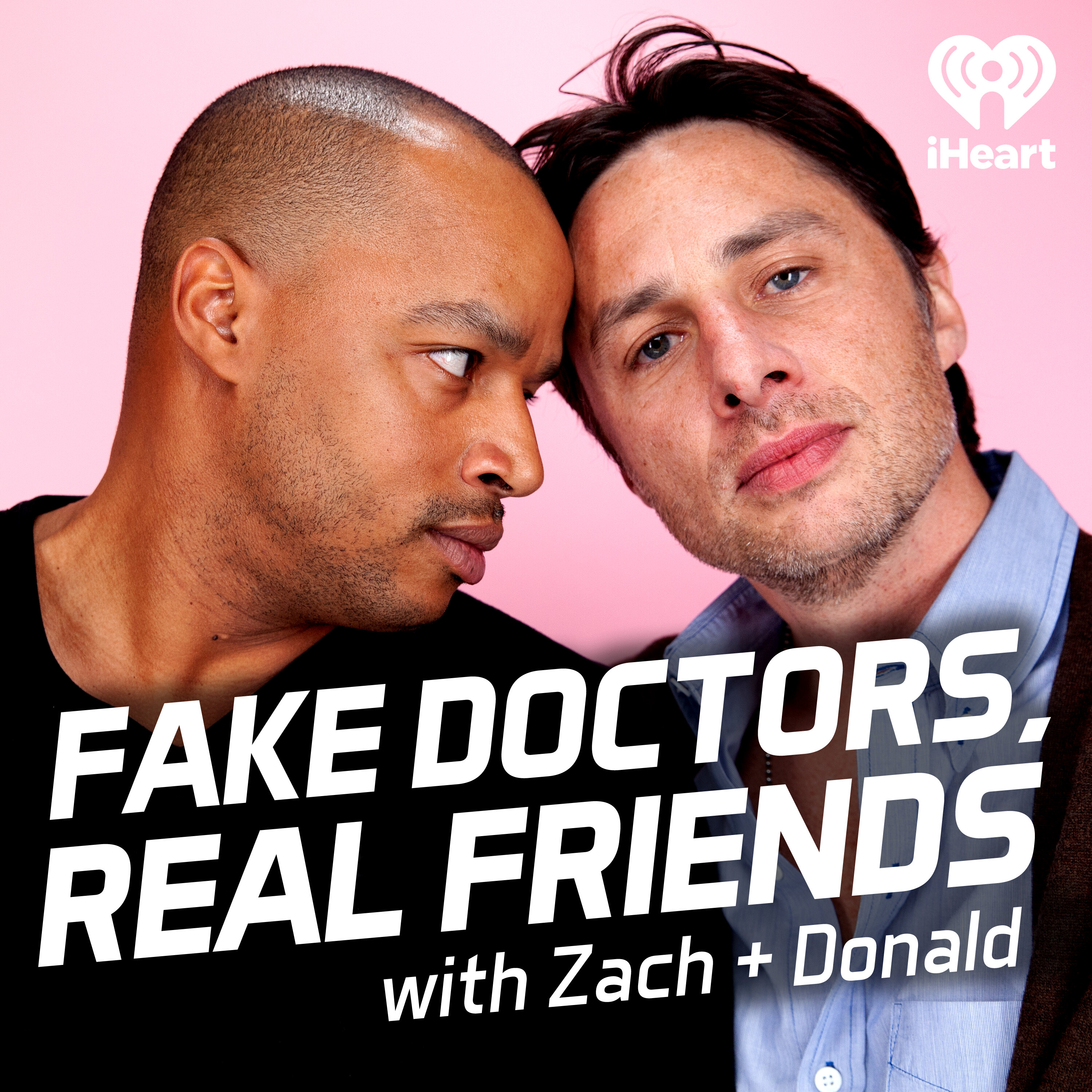 Podcast Episode
Fake Doctors, Real Friends with Zach and Donald
709: My Dumb Luck
Listen Now
Now Playing
Now Playing
The three star in a T-Mobile commercial to be aired Super Bowl Sunday, Feb. 12.
The commercial finds Travolta going back to his "Grease" days as the trio does a revised bit of "Summer Nights," from the 1978 hit movie.
"We just feel really, super lucky and we had no idea that the one we did last year would be such a hit," Braff told PEOPLE. "We certainly had no idea they'd ask us back again, so we're just super excited and honored because it's the most people that watch anything in the country."
Faison was equally as stoked to work with Travolta.
"Listen, I have a really hard time meeting other actors or peers and stuff like that," he said. "I get excited for anyone and everyone, but I will tell you this: If you are in my top five, top 10, I'm going to go crazy. Travolta's in my top five and I went crazy."
Braff even said he warned Faison before time about not being too big of a fan around the legendary actor.
"I said, 'Donald, be chill. Don't start asking questions about the movies until we've settled this.' Ten seconds in, he starts asking questions about 'Face/Off.' I'm like, "Bro, we had a discussion.'"
Braff did add that Travolta was very accommodating with answering any stories they had about his classic movies.
"He's so generous and kind with answering all our anecdote questions and everything," he said.
LISTEN on the Audacy App
Sign up and follow Audacy
Facebook | Twitter | Instagram
Featured Image Photo Credit: Matt Winkelmeyer/Getty Images