Draymond Green might be as excited about calling out talking heads as he is winning a fourth NBA title.
Since starting a podcast, Green has made it common practice to call out members of the media for either launching hot takes, not actually being informed about the game or both.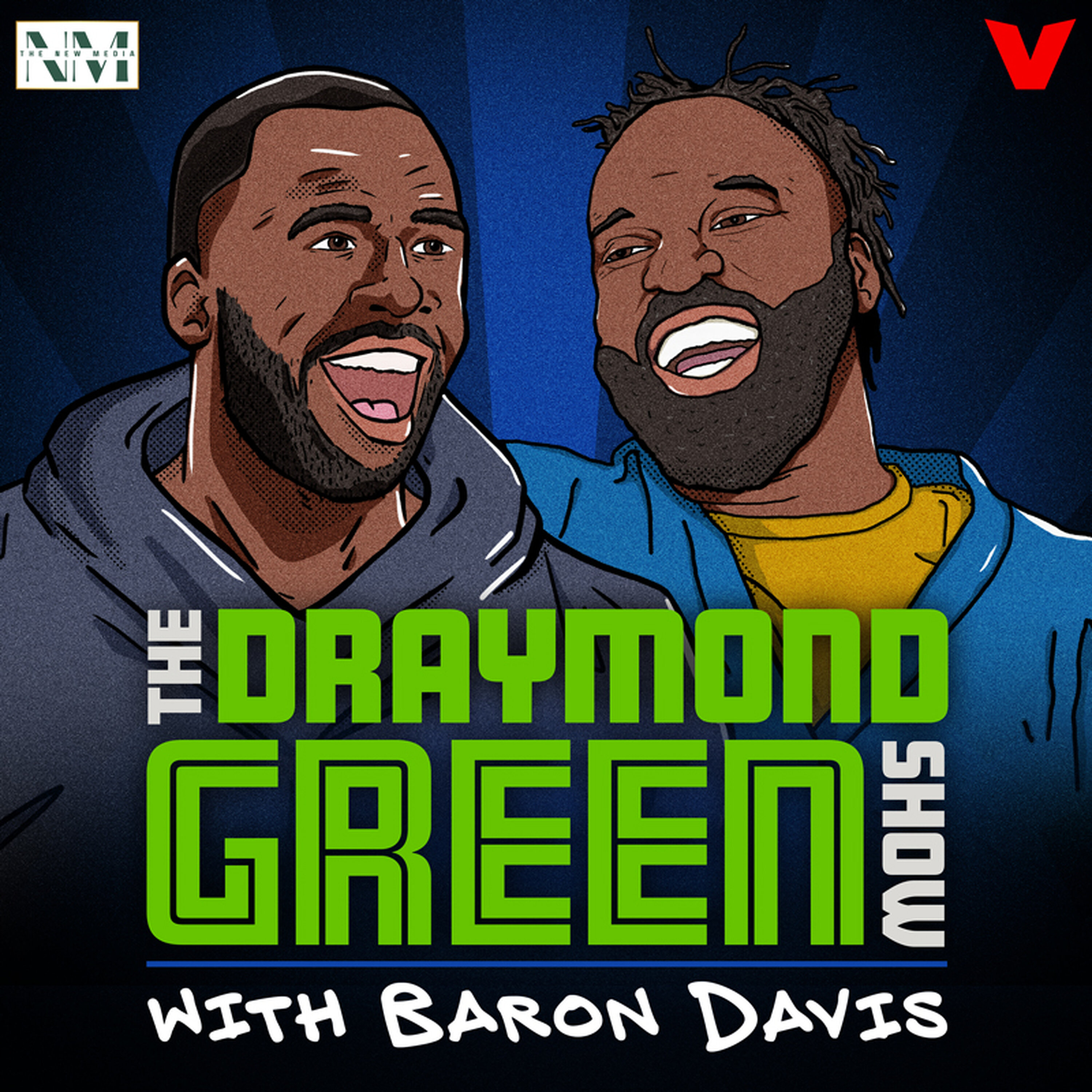 Podcast Episode
The Draymond Green Show
The Draymond Green Show - Championship Recap + Addressing The Haters
Listen Now
Now Playing
Now Playing
This postseason has seen Green take particular issue with former NBA champion Kendrick Perkins, who is now an analyst on ESPN. For better or for worse, Perkins is about as unfiltered as you'll find a former player on a network as big as the Worldwide Leader.
But things really took a turn Sunday night when Green on his podcast launched his most pointed shot at Perkins yet after spending time ripping Skip Bayless.
"Kendrick Perkins, you act like this clown (Bayless), and it's baffling to me," Green said. "He could never be you, you know why he could never be you? Cause he's never done it. You go up here acting like him, you don't have to do that, buddy. You played, you did it, go talk about it. Or can you not? I'd hope that you can. With all these hot takes you make, you should be able to.
"You don't have to act like that, my man, you don't have to go up there-- you're going from being enforcer to c–n. How does that happen? At least you act like an enforcer. I didn't really ever take you for one. ... You don't have to act like that, man. You can go on TV and be real and stand on business. You don't have to go up there and do that stuff you're doing."
Perkins caught wind of Green's comments, and fired back in a profanity-loaded video on Twitter.
"Hey, Draymond, you good? The f— wrong with you?" Perkins said. "Didn't you just win your fourth championship? What the f— you worried about me for? What, you mad? You mad cause I'm doing it my way and it's happened to work? I'm doing it my way. I ain't gotta do it your way. I'm doing it my way.
"But look, forget the old media. Forget the new media. I'm gonna stand by the old law, right? And the old law says, hey man, all that disrespect and all that s--t of calling somebody a c–n, man, you got me f—ed up!
"Ain't nothing a c–n about me. Ain't no, c–n, ain't none of that straight up. And here's the thing, right? We all know dog, we all know you all bark and no bite. We know this. The NBA brothers know this. A lot of them that's talking behind you — behind your back with the whispers, they know this. They know you not gonna do nothing. This is proven. This is facts. We know that.
"So, one, stop with all the tough talk. You could talk about me as an ESPN analyst, you could talk about my takes. You could talk about everything you want to do. I don't give a f— about that, but what you not gonna do is you not gonna disrespect me and call me no motherf—ing c–n.
"And I'm gonna stand on that. You talk about standing on something. I'm standing on that. That's what I'm not gonna be, especially by you. When we all know you not gonna do nothing. You not going to do nothing, and we know that. It's proven. We know that, we know you ain't going to bust a grape in a food fight. ... We know that, but that c--n and s--t, man you've got me f----d up. We can keep it entertainment, we can keep it ESPN, whatever you want to do. But we ain't doing that c--n s--t, homeboy. Real talk. Carry on."
Perkins later took down the video, but it already had made the rounds.
Things are getting nasty, and at this juncture it seems things are going to get worse between the two before they get any better.
LISTEN on the Audacy App
Sign Up and Follow Audacy Sports
Facebook | Twitter | Instagram
Featured Image Photo Credit: Darren Yamashita/USA Today Sports Images