Photo credit Getty Images
Singer Lady Gaga, who plays the role of Patrizia Reggiani in the 2021 Ridley Scott-directed House Of Gucci, detailed what fans may be able to see in an extended version of the flick -- also starring Salma Hayek, Adam Driver, and Jared Leto -- more specifically, the steamy scenes between her and Salma that never made it into the film.
Listen to your favorite music now on Audacy curated for fans, by fans like Lady Gaga Radio, Icons and Divas, and more
Exclusive Station
Lady Gaga Radio
Listen Now
Now Playing
Now Playing
"[Salma's] walking around the house and the camera was following her feet and all her cats were following her, and Salma, in order to get the cats to follow her, she put a bunch of catnip in her boots. So, Salma's walking around the house and the cats are following her," Gaga told Jimmy Kimmel on Monday night (January 24).
"Then we're surrounded by cats and we started making out – and I made out with Salma Hayek," she revealed. "I'm like that really, you know, annoying kid in school that's like bragging that they made out with the popular girl, but has no proof." Watch Gaga's chat with Jimmy above.
The flick, which brought in over $150 million at the box office, may have been able to squeak past the gajillion mark if these sex scenes between Gaga and Hayek had not been relegated to the cutting room floor. But rest assured, it happened according to the singer, and she's all for it getting the 'Director's Cut' treatment.
"There is a whole side of this film that you did not see where [Hayek's character] Pina and I developed a sexual relationship. Okay, yeah, director's cut — who knows," Gaga said during a recent cast Q&A. Hayek quickly clapped back, "You think she is kidding!"
In theaters now, 2021's House of Gucci was inspired by the shocking true story of the family empire behind the Italian fashion house of Gucci, spanning three decades of love, betrayal, decadence, revenge, and ultimately murder.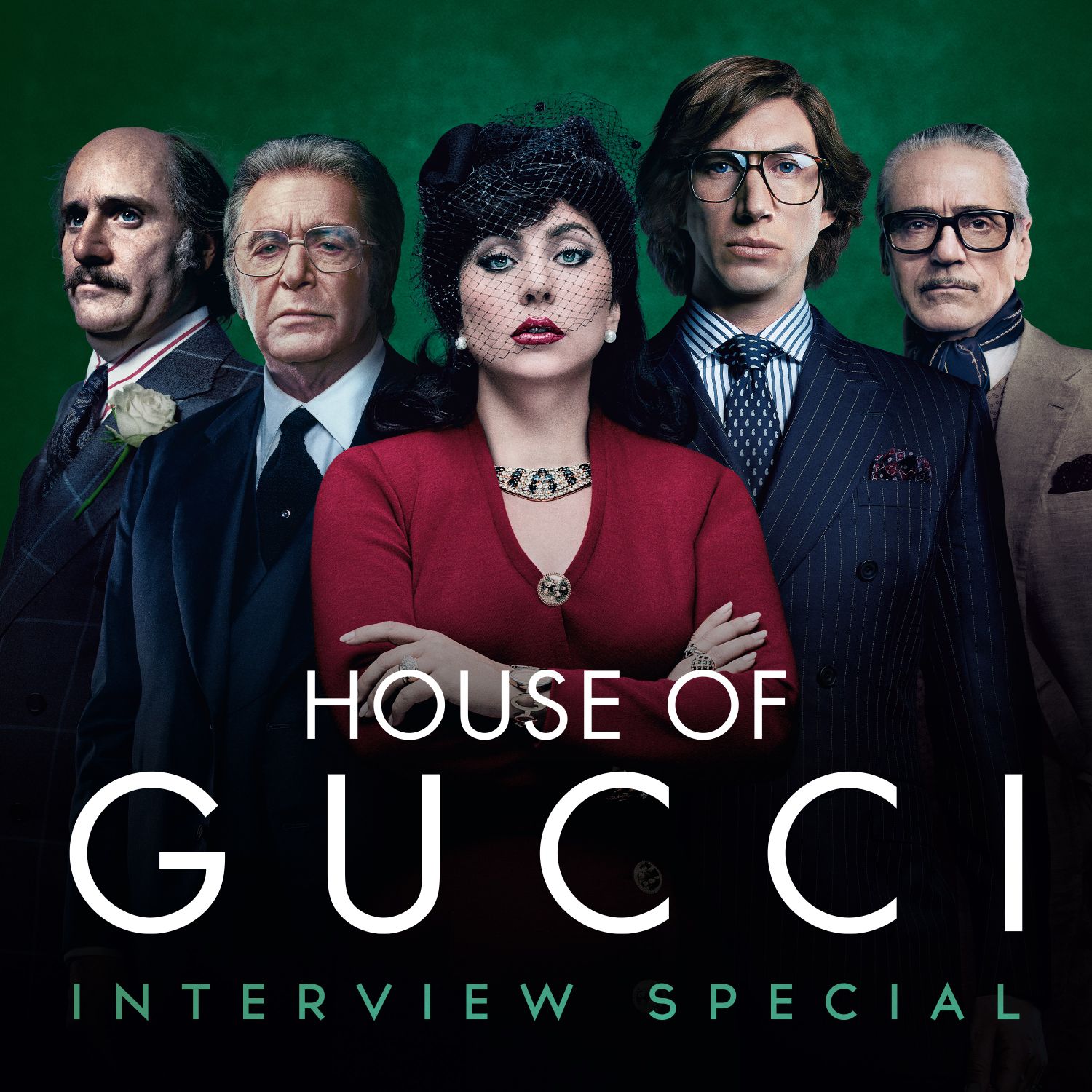 Podcast Episode
House of Gucci: Interview Special
House of Gucci: Interview Special | with Lady Gaga, Adam Driver, Sir Ridley Scott & more
Listen Now
Now Playing
Now Playing
Listen to even more of your favorite music on Audacy's all-new stations like Icons and Divas, Girl You Know It's Cheese, Let's Get Social, K-Bops, Beach Beats, Collabornation, and so much more!
LISTEN on the Audacy App
Sign Up and Follow Audacy
Facebook | Twitter | Instagram