Photo credit DVIDS
If you've seen any Connecticut Guardsmen throughout the month of September, you probably noticed something different about their uniform. Most Guardsmen have been wearing a blue, purple, and white patch on their left sleeve to help raise awareness about servicemember and veteran suicide.
The project was the brainchild of the Connecticut National Guard's Resilience, Risk Reduction and Suicide Program, who enlisted the help of artist Kate Mastrocola to develop the design for the patches.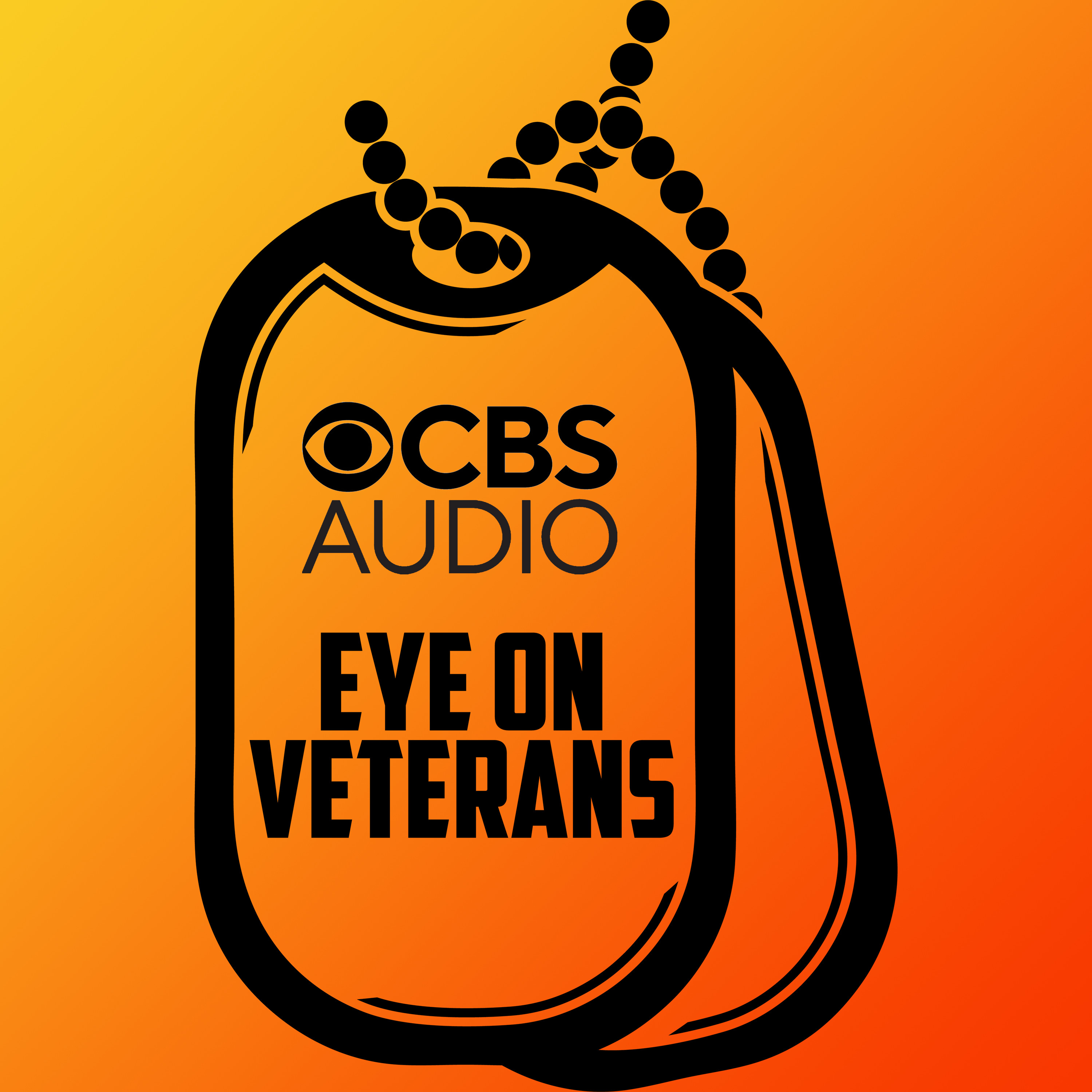 Podcast Episode
Eye on Veterans
BraveHeart: Why veterans are riding horses down NYC streets
Listen Now
Now Playing
Now Playing
"I have been lucky enough to work with Kate's husband in a few different capacities in the Guard and have had many conversations with him about suicide prevention," said Staff Sgt. Laura Stamatien, R3SP program manager. "Major Seth Mastrocola was a major support system when one of my closest friends died by suicide last year. Through that connection, I learned about Kate and her work as well as her advocacy for access to mental health care."
According to the 2022 Department of Veteran Affairs' National Veteran Suicide Prevention Annual Report, 6,146 veterans took their lives in 2020. And, according to the Pentagon, 580 suicides were reported among currently serving service members in the same year.
While the number of suicides has actually dropped in the last couple years – compared to the sharp and steady rise in cases between 2001 and 2018 – advocates insist there's still a long road ahead to break the stigma of seeking help for mental health in the military.
One of the main efforts to continue to reduce the number of suicides amongst the military community is to spread awareness of mental health resources, which is what this patch was designed to do.
"The goal for this project was to give a voice to those who don't have one which actually really aligns with my mission for my own art and to really open up conversation through art about a topic that is hard to talk about in the first place," said Mastrocola, who creates her art under the pseudonym Kasia. "I really believe that art is truly the universal language and it's something that anyone can understand no matter who they are ... people can convey it and it has different meanings to different people."
"The colors stand for a reminder that it's okay to not be okay," she added. "With the colors and the 'break the stigma' tagline, I wanted to create a simple design because those can often be the most powerful designs. Within this design I chose birds physically pulling apart the word break because birds are a symbol of freedom, bravery, leadership, and protection."
Stamatien said the road to getting the patch approved was a multi-layered process but everyone in senior leadership was supportive of the idea and helped make it a reality. But that support didn't stop with just approving the project, Maj. Gen. Francis Evon, the adjutant general for the Connecticut National Guard, even helped deliver the patches to a few units and took the time to answer questions from the lower enlisted.
As for Mastrocola, designing the patch was more than just another assignment.
"I was happy to take on this project due to my own personal experiences and the hardships that my family has faced," said Mastrocola. "The Guard has been there for my family and I really wanted to use my artistic skills to pay it back, pay it forward, and also to offer support to those who are seeking it and need it."
Stamatien added that the patch is meant to start conversations. When it was issued to the troops, there were some who loved the idea and others who weren't sure about why they were wearing them, but they did their job; they sparked conversations not just about suicide prevention but also about thinking outside the box and trying new things to raise awareness about a serious subject.
As for Mastrocola, she hopes these conversations are just the beginning of something she hopes will grow to a larger scale.
"As a street artist, I use walls and barriers literally and figuratively as a canvas for change and social movement and my hope for this would be that the wall and the barrier isn't confined to just Connecticut and that we'll be able to expand beyond that, nationwide, and make this even bigger in the future."
The issue of military suicide is one that has a deep roots and won't be solved overnight, but the numbers indicate a positive direction. According to the VA, an average of sixteen veterans committed suicide every day in 2020. This number is down from the twenty-two a day average a few years ago.
If you're concerned about your mental health or are thinking about hurting yourself, a new veteran and family crisis hotline is now available nationwide. Simply dial 988 then one or you can chat with someone online by visiting www.veteranscrisisline.net/get-help-now/chat/. Either option is confidential and available twenty-four hours a day.
Featured Image Photo Credit: DVIDS