Photo credit Veterans of Foreign Wars
Five Veterans of Foreign Wars members are set to become the face and voice of the veteran community to elected officials in Congress.
The five were selected as finalists for the 2023 VFW-Student Veterans of America Legislative Fellowship during the SVA National Conference in Orlando, Fla., on Jan. 7.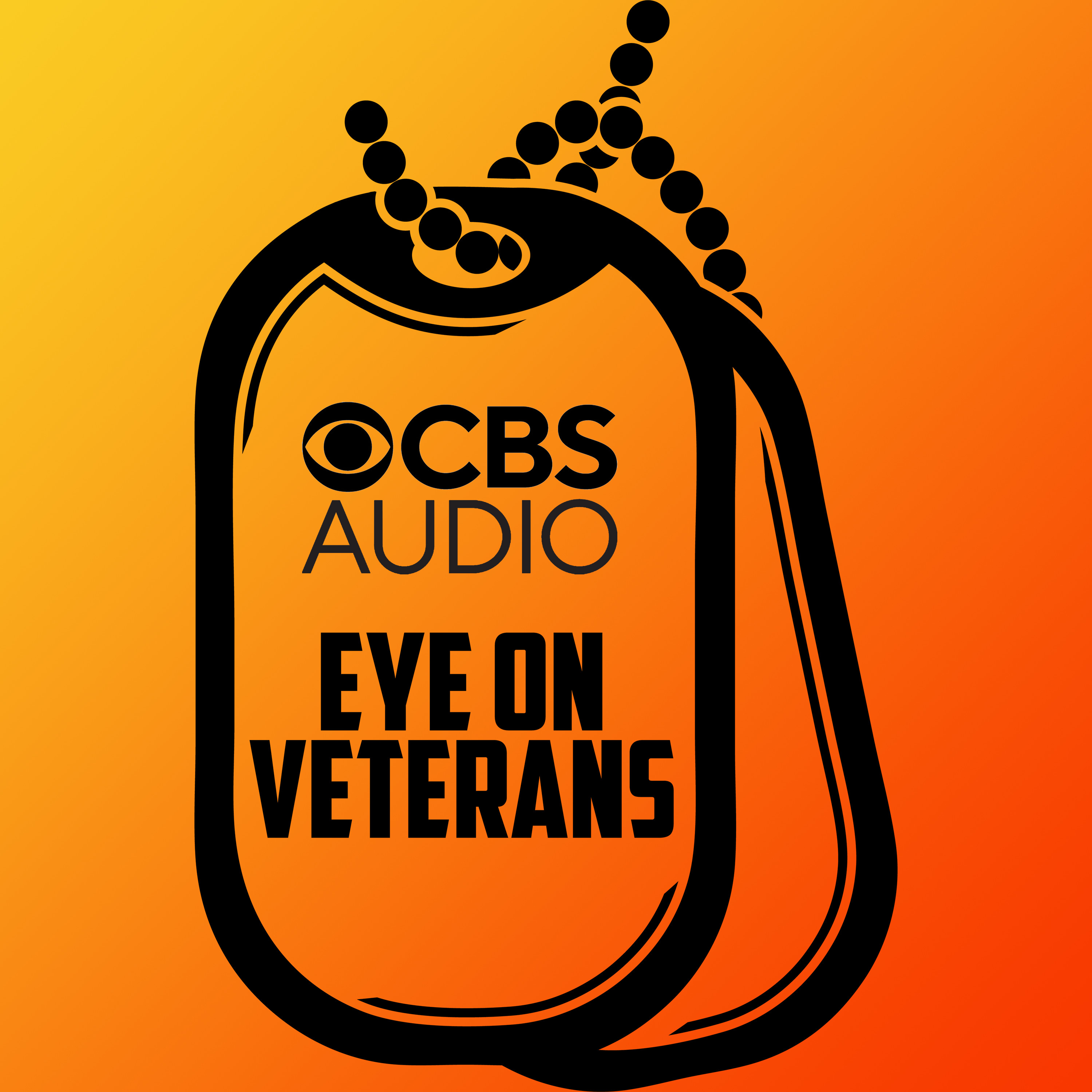 Podcast Episode
Eye on Veterans
Behind the Music: Why Operation Song is Better Than Drugs
Listen Now
Now Playing
Now Playing
"This is fantastic news, not only for these fellows but also for veterans, service members and their families they will represent," said VFW National Commander Tim Borland.
The fellows are: Marine Corps veteran Chet Bennetts of Kansas State University; Army veteran Meghan Fitzgerald, of the University of Denver; Army veteran Harry Phillips of Tulane University; Army veteran Jordan Quinones of Arizona State University and Navy veteran Gregory Sanchez of the University of California – Riverside.
The VFW-SVA Legislative Fellowship is a semester-long academic experience that involves researching, coordinating, reporting and advocating on behalf of one of four veterans' policy areas: student veteran success on campus and beyond, improving veteran's health care and benefits, transitioning from military to civilian life, and challenges for service members and military families.
Bennetts is in the final stages of earning his doctorate in personal financial planning.
"When I was medically discharged from the Marine Corps in 2007, somehow my transition resulted in me going from urban combat in Fallujah, Iraq (November 2004) to being a financial planner in the middle of Nebraska," he said. "My way of coping with my PTSD was to go out, set goals, and accomplish them in my new civilian career. This worked; until it didn't."
Bennetts said a call he received in November of 2018 rocked his world more than his service in the streets of Fallujah did.
"I had now lost more brothers at home to the battles within than I did in Iraq," he said. "The walls I had worked so hard to build up in my own battles with PTSD began to crumble around me which caused me to seek help from the VA for the first time."
While Bennetts said the VA had a lot to offer in terms of helping veterans cope with PTSD, as a financial planner he said money is a primary stressor for veterans and non-veterans alike.
"When there is stress with your finances research has shown that there are negative relational, physical, and psychological ramifications. As a result, I began asking questions of the VA and the academic community about integrating financial planning or financial counseling elements into PTSD treatments to give veterans a sense of control in one of the biggest areas of stress in their life, their finances," he said. "When I was told that this was not happening and no one was really looking into it, I decided I had a new way to serve my brothers and sisters in arms."
Bennetts said his Ph.D. focus is related to how integrating elements of financial planning into existing PTSD treatment methods.
"Ultimately, to complete this mission, I need to gain the support of our nation's legislators who serve us in suits and ties so they can fight for those who served our nation in boots and helmets," he explained. "This Legislative Fellowship seemed like an amazing opportunity to do just that."
After graduating from the University of Mississippi in 2016, Phillips was commissioned as an Infantry officer in the Mississippi Army National Guard and deployed to Syria in support of Operation Inherent Resolve in 2018 as an infantry platoon leader.
Currently enrolled in his final year at Tulane University Law School, Phillips said he decided to pursue the SVA Legislative Fellowship because, in recent years, the National Guard has been utilized for domestic operations in an unprecedented capacity.
"While this can be attributed in part to the COVID-19 pandemic, there have also been significant mobilizations related to civil unrest, border patrol missions, and natural disaster responses," he said. "It is indisputable that deployments and mobilizations – regardless of their foreign or domestic nature – can be burdensome for National Guard service members and their families."
Phillips said while that burden is the price service members agree to pay, the increased utilization of the National Guard for domestic events has created real challenges for service members who are concurrently pursuing undergraduate or graduate degrees.
"I aim to use my legal education and this opportunity to advocate for concrete statutory protection under federal law for National Guard student service members seeking readmission to institutes of higher learning after being activated in support of a domestic event for less than 30 days," he said.
Sanchez enlisted in the Navy shortly after the 9/11 terrorist attacks and served for five years. By 2018, he had worked at various power plants thanks to his navy training. At one point unhoused, Sanchez got into trouble with the law in 2019 and was placed into Veterans Treatment Court, where he underwent both mental health treatment and substance abuse rehabilitation.
"In 2020 I graduated from both Veterans Treatment Court and community college," he said.
Sanchez went on to earn his undergraduate degree in history from the University of California and was recently accepted to the Harris School of Public Policy at the University of Chicago, where he will be working towards a Master's in Public Policy.
"This is a particularly exciting opportunity for me since I'll be working on the Veterans Restorative Justice Project at UChicago," he said. "This project helps justice-impacted veterans by bringing in UChicago's professional schools such as the law school, business school, public policy school, school of social work, and social sciences to support Veterans Treatment Courts in the Greater Chicago area."
Sanchez said as a justice-impacted veteran, he feels his voice is needed in the room where legislative action concerning incarcerated and formerly incarcerated veterans happens.
"Indeed, having gone through Veterans Treatment Court, I've identified nuanced ways our society can and should help veterans who have found themselves on the wrong side of the law because of their lived military experiences," he said.
The fellows will participate in the 2023 VFW Legislative Conference, March 5-9, where they will be paired with their VFW Department delegation to participate in meetings with their members of Congress to advocate for their policy proposals.
When they return home, each will also be responsible for executing a community action plan, including delivering their individual research papers directly to their respective congressional delegations.
"We look forward to all the advocacy work they will do on Capitol Hill, ensuring Congress understands that Every Veteran Counts," added Borland.
Each selected fellow submitted a policy proposal to address one of these issues through federal legislative action.
Reach Julia LeDoux at Julia@connectingvets.com.
Featured Image Photo Credit: Veterans of Foreign Wars